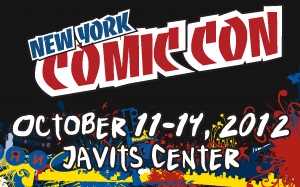 Coming to New York Comic-Con? Don't miss the Aliens: Colonial Marines panel on Saturday, October 13!
Designing the Video Game Sequel to James Cameron's ALIENS – Aliens: Colonial Marines and the Challenges of Scale and Canon

Date: Saturday, October 13

11:00 am – 12:00 pm

Location: 1A07

Description:
27 years later, James Cameron's highly successful sci-fi/horror spectacle ALIENS is getting a canonical sequel – in the form of a video game. Developer Gearbox Software will share insights into the exciting journey that developing Aliens: Colonial Marines has been – from diving deep into the ALIENS canon to updating the legacy and the challenges of telling a new story in a beloved franchise.