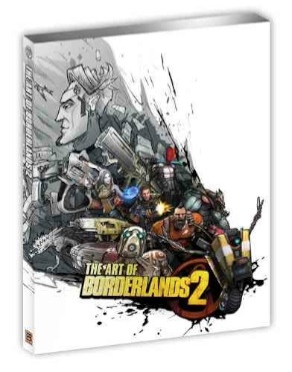 We've long been admirers of the team at Brady Games — their hardcover guides for Borderlands and Borderlands 2 are highly coveted within the Gearbox Software offices — so when the opportunity came to collaborate on a dedicated art book for Borderlands 2, we were thrilled.
Now, The Art of Borderlands 2
is about to hit stores, and we wanted to let you know what you're in for. For starters, you've got well over 200 pages of behind-the-scenes materials, many of it never-before-seen, with exclusive commentary from the development team.
In fact, instead of us rambling on about the contents, why not take a look for yourself? Click here to download a 6MB .PDF sample.