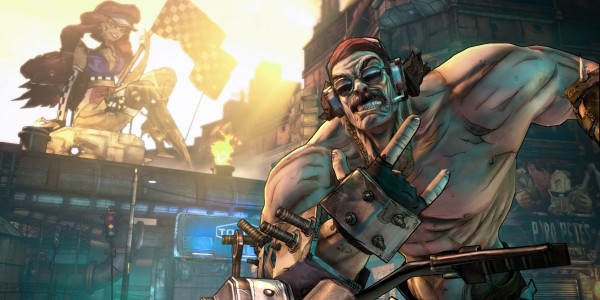 Get ready, Vault Hunters — Mr. Torgue's Campaign of Carnage, the second downloadable campaign add-on for Borderlands 2, is coming your way next week!
This story-driven expansion challenges players to conquer all that the titular Mr. Torgue has waiting in his newly-constructed Badass Crater of Badassitude, complete with a new storyline, new areas and environments, new bosses, new guns, new character customizations and more. In addition, Mr. Torgue's Campaign of Carnage features appearances from fan-favorite characters like Tiny Tina and Mad Moxxi!
Available for download on PC, Xbox 360 and PlayStation 3 beginning next Tuesday, November 20, Mr. Torgue's Campaign of Carnage is the second of four add-on campaigns announced for Borderlands 2 and will be available for $9.99 / 800 Microsoft Points by itself or as part of the Borderlands 2 Season Pass which bundles all four campaign add-ons for $29.99 / 2400 Microsoft Points.
For more on Mr. Torgue's Campaign of Carnage, scope out the previews on IGN, GameSpot, Kotaku, Eurogamer and GameSpy. Want even more? Follow @ECHOcasts on Twitter to interact with Mr. Torgue himself and use the hashtag #BADASSITUDE to join the larger conversation.