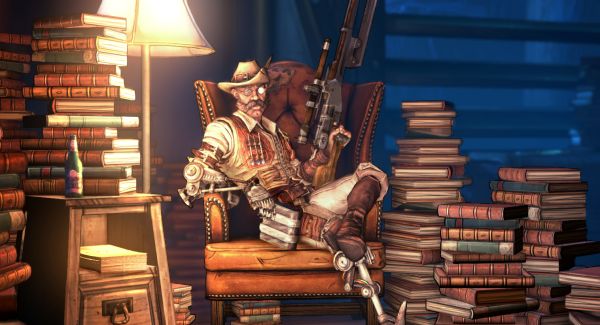 Gear up for Sir Hammerlock's Big Game Hunt — the third campaign add-on for Borderlands 2, arriving January 15 — with special in-game events each day leading up to (and now, through) its release!
The final day of festivities is upon us, as Pandora grows more dangerous (but also more rewarding) for those adventuring online with two or more players in True Vault Hunter Mode* — should the varkids infesting Tundra Express, Caustic Caverns or Natural Selection Annex survive long enough to enter the pod state multiple times, they stand a far greater chance of morphing into the fearsome Vermivorous the Invincible. However, those that emerge victorious in their struggles against Vermivorous the Invincible also face greater rewards as the legendary Norfleet weapon is far more likely to appear upon his defeat.
This chance to easily hunt one of Pandora's most elusive beasts has now been extended until 10:55AM CST / 4:55PM GMT on Thursday, January 17 (What time is that for me?) — be sure to make use of the extra time!
*Unlocked after completing the story of Borderlands 2.