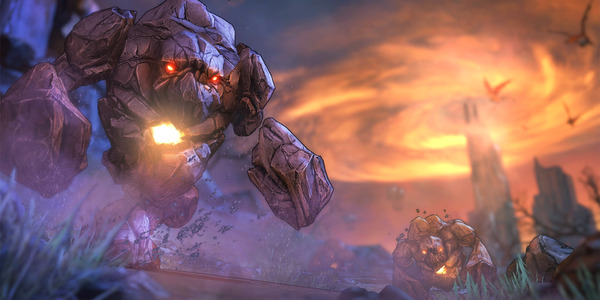 Tina Tiny's Assault on Dragon Keep, the fourth campaign add-on for Borderlands 2, arrives June 25!
The biggest campaign add-on in Borderlands history, Tiny Tina's Assault on Dragon Keep immerses players in an ever-changing fantasy world filled with never-before-seen dangers and foes along with plenty of new loot and fantastical versions of fan-favorite characters!
To learn more about the epic journey that awaits, check out the previews at IGN, Kotaku, GameTrailers, Destructoid, GameSpot, Polygon, Rev3 Games and Game Informer and Shacknews — be on the lookout for more!
Coming to Xbox 360, PlayStation 3 and PC, Tiny Tina's Assault on Dragon Keep is included with the Borderlands 2 Season Pass and will also be available a la carte for 800 Microsoft Points / $9.99. The Borderlands 2 Season Pass (available for $29.99) includes all four downloadable campaign add-ons (Captain Scarlett and her Pirate's Booty, Mr. Torgue's Campaign of Carnage, Sir Hammerlock's Big Game Hunt, Tiny Tina's Assault on Dragon Keep) along with the Ultimate Vault Hunter Pack.