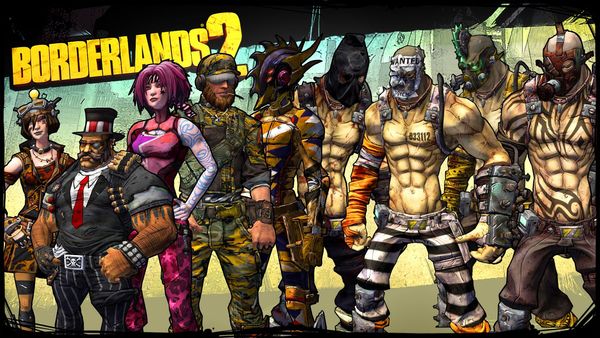 High five, Vault Hunter! You've earned it. You've also earned the chance to don some fearsome new heads and skins! 2K and Gearbox Software are excited to announce that NINE new customization sets for Borderlands 2 will be available today* on PC (Steam), Xbox 360 (Xbox Live Marketplace) and PlayStation 3 (PlayStation Store – North America) — four for Krieg the Psycho as well as one additional set for the other five playable characters!
Each set includes a matching head and skin for a particular character and is priced at 80 Microsoft Points / USD $0.99 / GBP £0.79 / EUR 0,99 € / AUD $1.75 per set.
Deck your Psycho out in FOUR themed sets – Dark, Madness, Supremacy, or Domination – and help show off your inner badass with new customizations for Axton the Commando, Maya the Siren, Salvador the Gunzerker, Zer0 the Assassin and Gaige the Mechromancer! Whether you need to BATHE IN THE GORE or have a SPLITTING HEADACHE, we have you covered IN BLOODY HATRED!
Want to learn more? Join the conversation on Twitter by following @ECHOcasts, like us on Facebook or visit the official Borderlands 2 web site.
*Coming July 10th on PlayStation 3 in Europe.