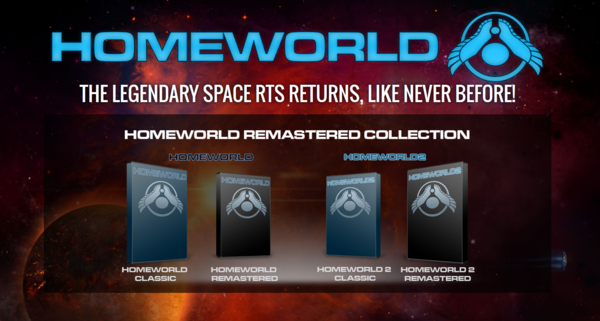 Today, we're excited to begin sharing details about the Homeworld Remastered Collection through a new site at HomeworldRemastered.com
Previously, we'd been referring to this effort as Homeworld HD but as work progressed it became clear that title didn't properly communicate the scope of the work. This is more than a simple re-release or up-res — given the input we've received from fans, mod makers and series veterans, the result is full-fledged remastering of nearly all aspects alongside the archival Classic versions.
The site also contains a survey about some possible Collector's Edition options we're considering, based on your feedback from the previous survey.
This is only the beginning — we'll have more details and updates soon!