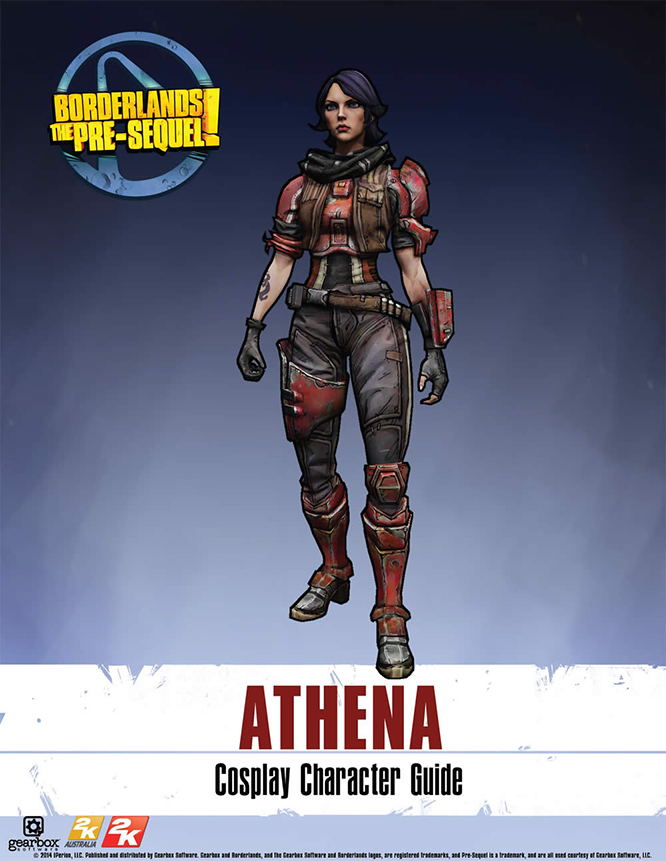 Inspired by the passionate Borderlands cosplay community, we wanted to start providing high quality, high resolution guides for your favorite characters from the Borderlands universe. We're kicking things off with the four new playable character classes from Borderlands: The Pre-Sequel, starting with Athena the Gladiator.
The goal for these guides is to be the ultimate resource for Borderlands fan creations; whether you're working on a new costume, creating a piece of fan art, or just want to get a better look at your favorite characters, we've got you covered.
Keep an eye out for more guides down the road! If you have feedback on how we can improve future iterations, let us know over on the forums.