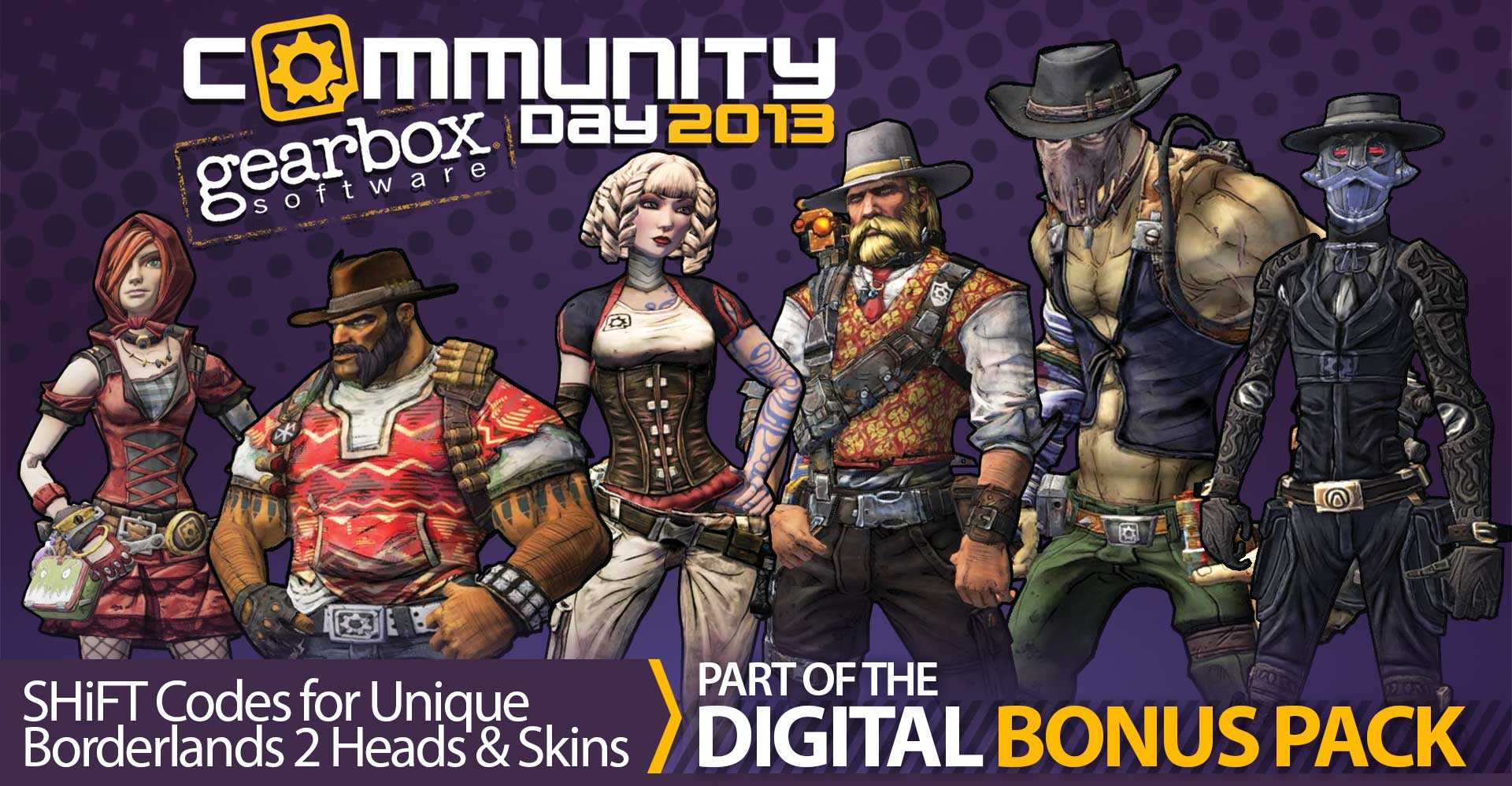 The Community Day 2013 Digital Bonus Pack is back by popular demand! Subscribe to Gearbox Software on Twitch and unlock the digital bonus pack, which includes the exclusive in-game Borderlands 2 Community Day 2013 heads and skins!
The Digital Bonus Pack gets you:
Access to our HD stream on Twitch
Borderlands 2 SHiFT codes to unlock special in-game Community Day 2013 heads and skins*
Free download of Homeworld Remastered and Homeworld Classic**
Beta access to an unannounced Gearbox Software title***
For support with Twitch subscriptions or the Digital Bonus Pack visit help.twitch.tv. For support with SHiFT or Borderlands 2, please visit support.gearboxsoftware.com.
* Users will receive a SHiFT code in their Twitch inbox within an hour of subscribing.
**Terms and conditions
***Terms and conditions