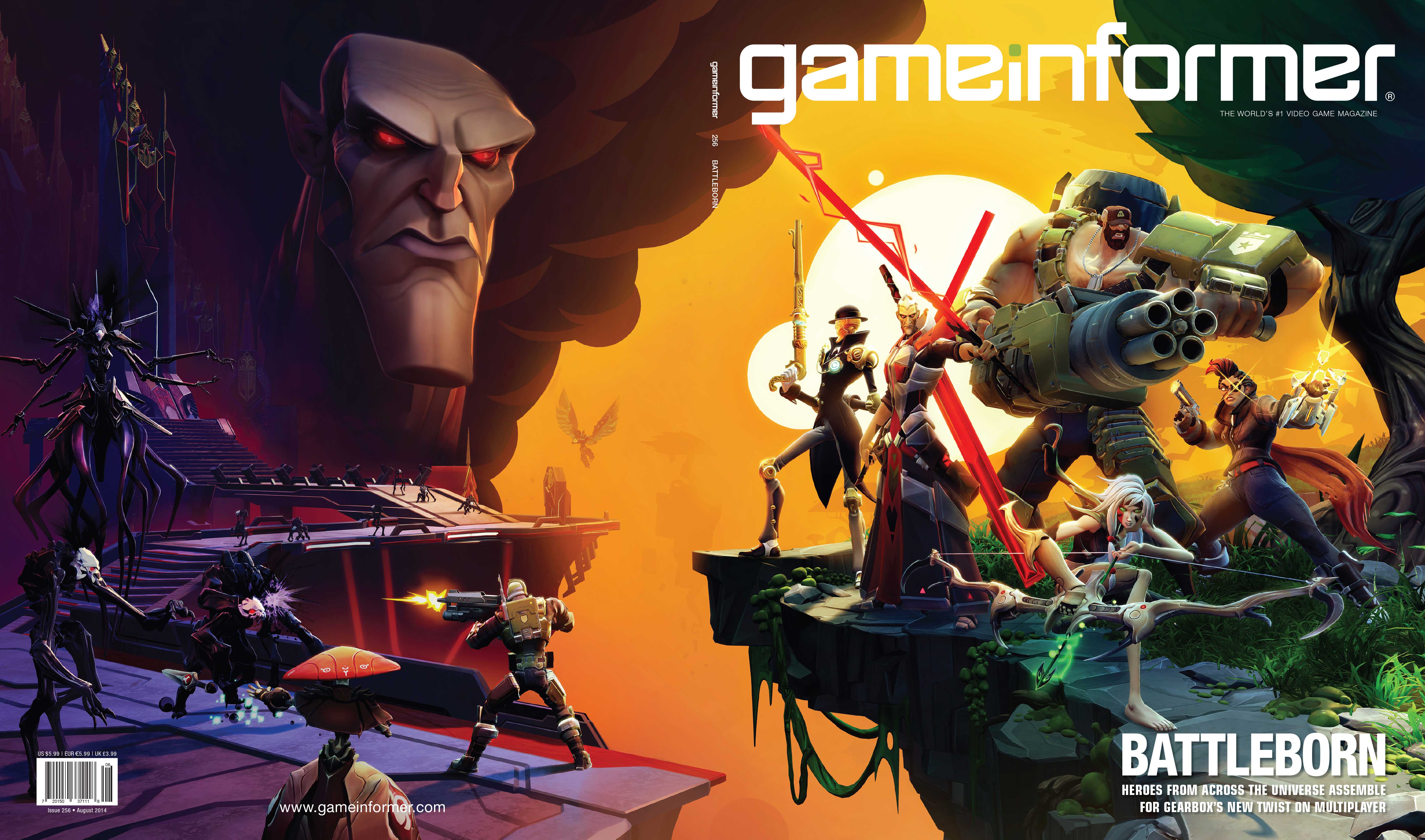 Today we're happy to announce our newest creation, Battleborn.
We're calling Battleborn a "hero shooter" in that it's a first-person shooter focused on characters above all else. No first-person shooter has ever had this much character variety, and we're excited for you to see the first batch of heroes today.
Battleborn involves our heroes – called the battleborn, conveniently enough – teaming up to fight the Varelsi, an unstoppable menace trying to destroy the last star in a dying universe. You can play with up to four friends in our five-player cooperative campaign, or try out one of several different competitive multiplayer match types in games of up to 10 players.
You can watch the first trailer for Battleborn right here:
The first details about Battleborn – including our first nine playable heroes, the five factions they belong to, the first information about our cooperative campaign, and much more – are featured in the next issue of Game Informer, which you can check out digitally starting today, or in GameStop stores in August. Game Informer will also have a heap of new info throughout the month on its online hub, so be sure to check that out right here.
Battleborn will come to PlayStation 4, Xbox One, and PC in 2015. We're super excited about, and we hope you are too! Join in the conversation on our brand new Battleborn forums, Battleborn Facebook, and Battleborn Twitter, and look out for a bunch of new info in the weeks ahead!