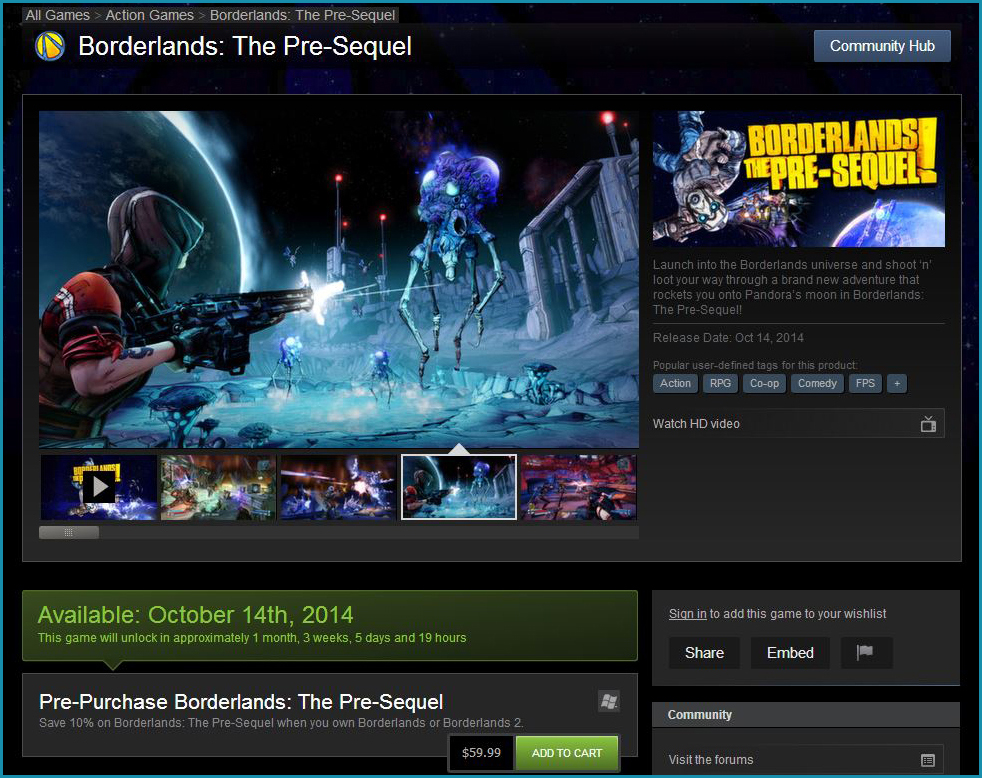 Borderlands: The Pre-Sequel is now available to pre-purchase on Steam, among other digital retailers! Those who already own Borderlands or Borderlands 2 will also receive a 10% discount by pre-purchasing on Steam before August 25.
But wait, there's more! All pre-ordered copies of Borderlands: The Pre-Sequel come with action packed bonus content, the Shock Drop Slaughter Pit!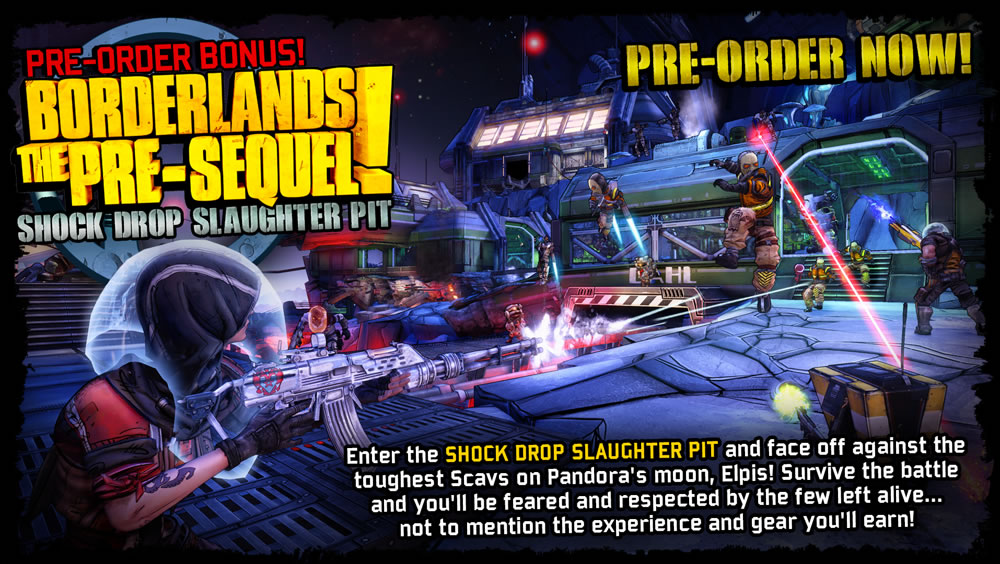 Now is also a great opportunity to recruit new Vault Hunters to your cause, as Borderlands 2 is FREE TO PLAY (!!) on Steam now through 1PM PST on Sunday, August 24. And if all that wasn't enough, Borderlands titles and add-ons, including Borderlands 2 Game of the Year, are now up to 75% off on Steam as part of the 2K Publisher Weekend.
TL;DR: There's a lot of really awesome Borderlands stuff going down on Steam now through August 25.