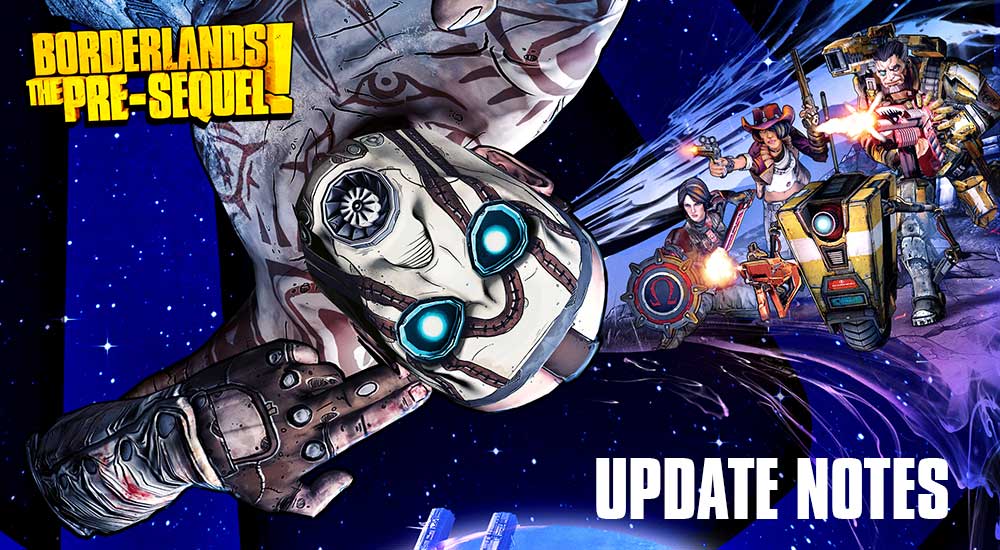 The first update for Borderlands: The Pre-Sequel is scheduled to roll out on Xbox 360 and PlayStation 3 on Thursday, November 6 and PC on Tuesday, November 11. This update will add support for the release of the game's first add-on (The Handsome Jack Doppelganger Pack) and several bug fixes.
Details on this update can be found at the links below.
Xbox 360 users will also be prompted to download a new Compatability Pack in the coming days.
Further updates and hot fixes are in the works as well, and we'll be sharing more details on those as soon as they're finalized. Existing hot fixes are scheduled to be added in a future update.
For help and support with Borderlands: The Pre-Sequel, visit support.2k.com or support.gearboxsoftware.com.