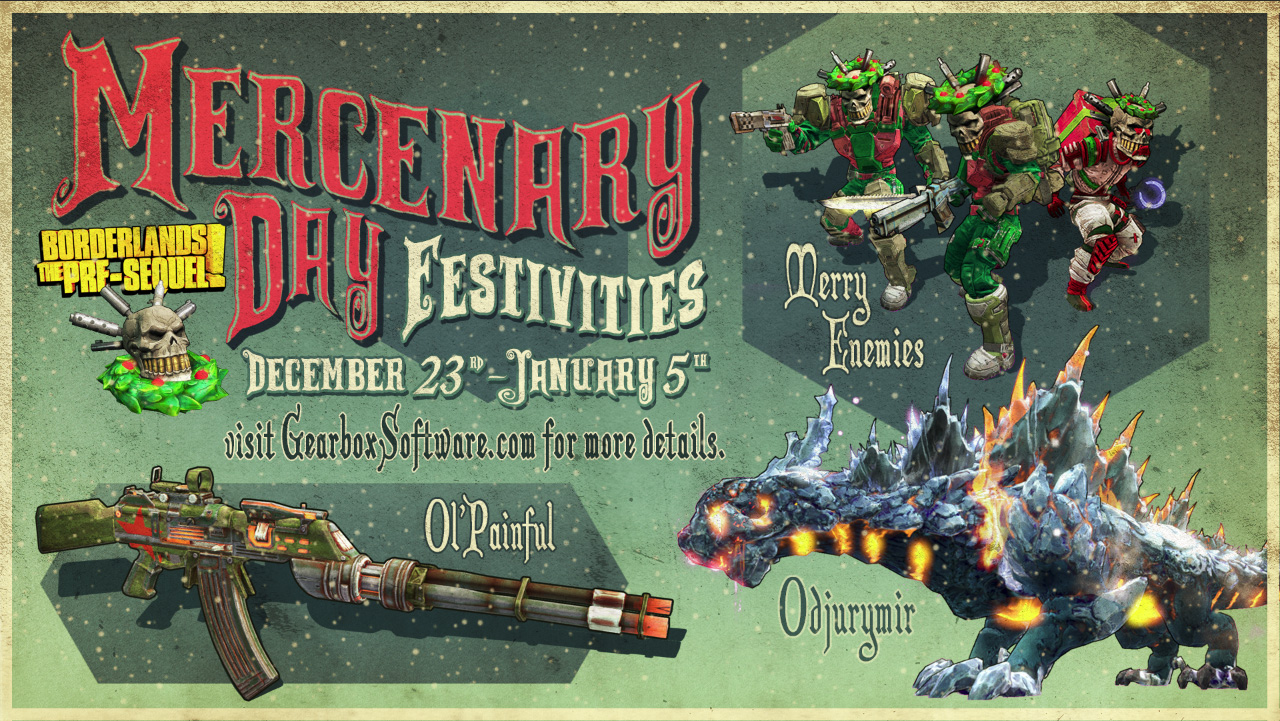 Happy Mercenary Day! Much like the citizens of Pandora, folks on Elpis love to take time every year celebrate the holiday season with generosity, giving, and murder. From today until January 5th, you'll be able to celebrate right along with them in a brand new in-game event available for free to all players.
You'll find some "merry" enemies in the mood for a little holiday cheer over at the R & D Facility and Pity's Fall, plus a terrifying-but-celebratory new Kraggon in Serenity's Waste named Odjurymir that will give you a chance of getting a new weapon if you manage to defeat it.
On top of that, the inhabitants of Elpis have dressed up the place with a little bit of holiday flair, so keep an eye out for decorations that may even have a few goodies inside (because 'tis the season). In the spirit of giving, all ammo is also 25% cheaper for the entirety of the event. Score!
We hope you have a wonderful Mercenary Day!