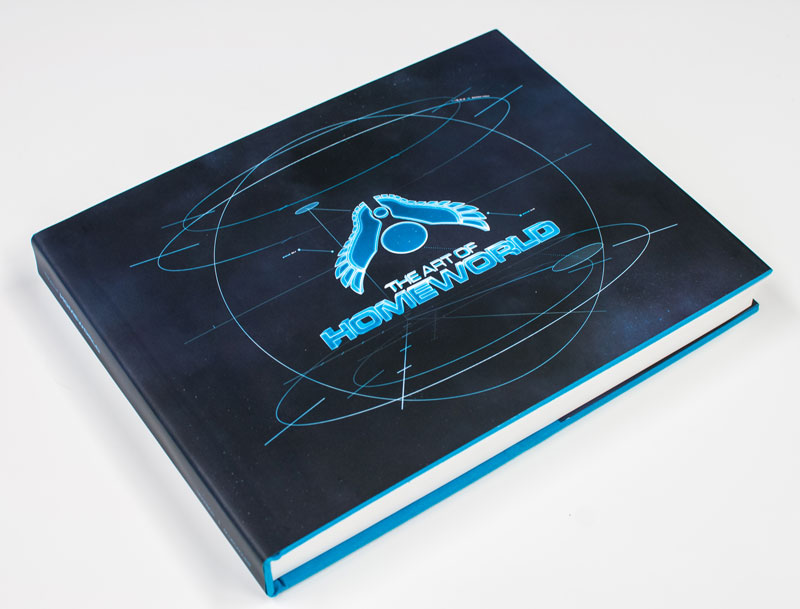 The Art of Homeworld showcases the beauty of Homeworld Remastered Collection with elaborate drawings of ships, level concepts, and scenes from the animatics. Making The Art of Homeworld is a time-intensive process. To ensure we print enough, please let us know if you want one! You can do so by clicking the link below:
//www.homeworldremastered.com/artbook/
Homeworld has long had a reputation among real-time strategy enthusiasts as one of the most challenging, immersive, and epic games of its genre. Now at last the stunning development art that made the game an influential piece of sci-fi design history is available for the world to see. The Art of Homeworld is curated by original creators Rob Cunningham and Aaron Kambeitz, and contains many drawings which have been scanned for the first time from the artists' personal archives. Also included are stories and information about the game gathered from exclusive interviews with Rob and Aaron. The Art of Homeworld is a worthy addition to the collection of any fan of the game or of sci-fi art in general.
Thanks for being a fan! For support, please visit support.gearboxsoftware.com. If you'd like to discuss your Homeworld experience with others, please visit our forums at forums.gearboxsoftware.com.
Homeworld Remastered Collection is now available for purchase on Steam. We've also made the soundtracks for Homeworld 1 and Homeworld 2 available, so check them out if you haven't already!