We're on the lookout for the ultimate Borderlands fan! Enter Handsome Jack's Loot Contest by making a video that shows us just how psycho you are for Borderlands! One lucky winner will walk away with one-of-a-kind golden Borderlands furniture set and custom Claptrap mini-fridge!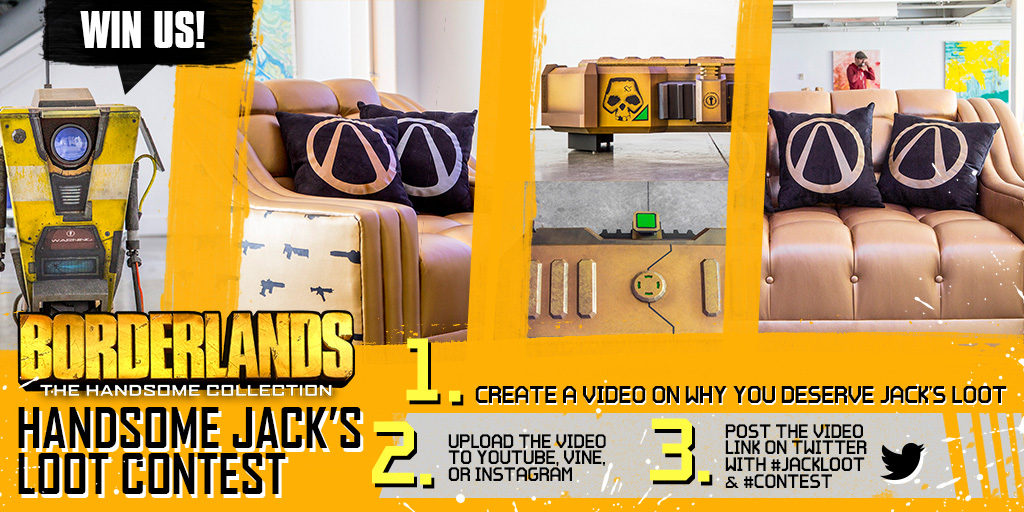 Make sure you follow these three easy steps when making your submission:
1) Create a video on why you deserve Jack's Loot. Make sure to identify your Twitter handle. (90 seconds maximum)
2) Upload the video to YouTube, Vine, or Instagram
3) Post the link to the video on your Twitter account with #JackLoot and #Contest
Click here for official contest rules. Entries can be made through 5/4/2015 at 10AM PST. Judging panel will judge based on creativity and enthusiasm for the Borderlands franchise. Contest is U.S. only.