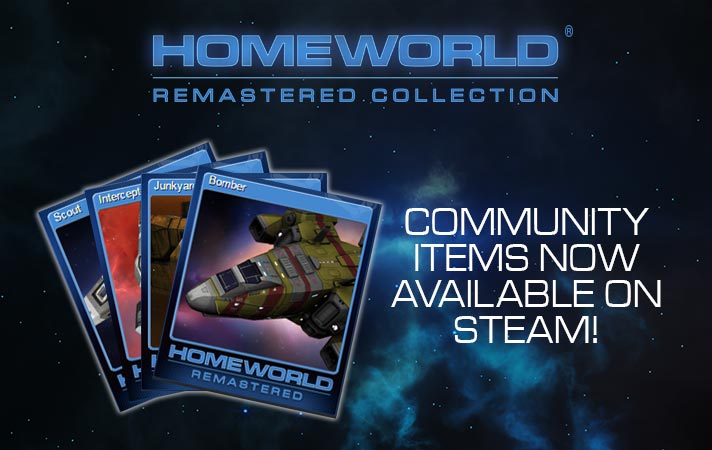 Community items for Homeworld Remastered Collection are now available on Steam!
This includes badges, trading cards, profile backgrounds and emoticons! You'll be able to earn up to six badges including a foil badge, up to seven trading cards, up to six profile backgrounds, and up to six emoticons!
If you want to know more about how these items work, find out more information on Steam's Community Site.