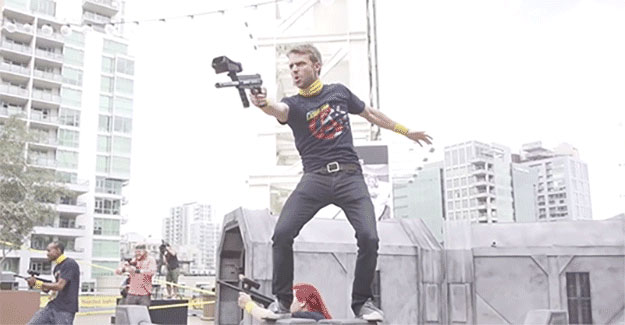 We had so much fun at last year's Pre-Sequel Laser Tag event, that we're coming back bigger and better this year — with Battleborn!
Join us, Nerdist, and 2K at the Nerdist Conival at Petco Park during San Diego Comic Con (11am-5pm, Thursday July 9th through Sunday July 12) to play laser tag in a custom Battleborn-inspired arena and then go hands-on with one of ten playable Battleborn characters in a Battleborn's Story Mode!
The Nerdist Conival is free to the public — so we hope you'll come hang with us, a slew of celebrity guests stars, and the Nerdist crew in two weeks!