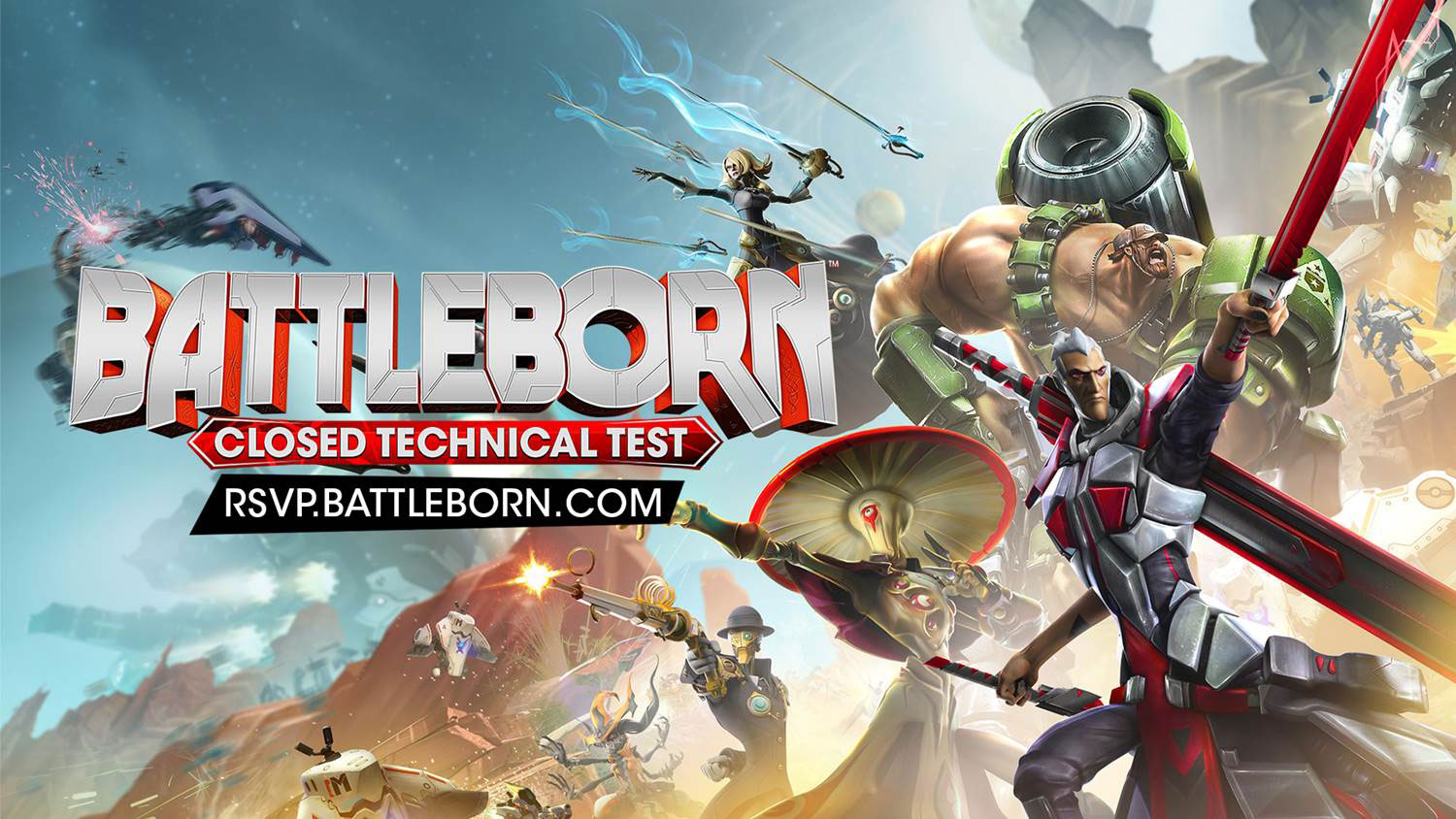 Battleborn releases February 9, 2016 – that much you already knew – but a select group of gamers won't have to wait very long to play Battleborn.
Starting on October 29 we will need your help conducting a series of Closed Technical Tests on PS4, XBOX ONE, and PC to balance characters, stress servers, squash bugs, and test the online infrastructure.
If you're interested in helping us test out Battleborn and want to be one of the first people in the world to get their hands on this new breed of first-person shooters, register by going to //rsvp.battleborn.com/.
NOTE ABOUT PARTICIPATION: We want you to play our game as much as you do…but there are only so many seats at this party. In other words, registering does not guarantee participation. Please keep in mind that participants are selected on a number of criteria based on the needs for testing, including (but not limited to) platform preference, location, availability, and acceptance of the NDA. The Closed Technical Test file download will require between 4GB to 8GB of space depending on your gaming platform.
PC RECOMMENDED SPEC LIST FOR BATTLEBORN CLOSED TECHNICAL TESTS: For all you PC players out there, your system should meet these recommended PC specs for the Closed Technical Test…
OS: Windows 7 x64-Bit or Later
Processor: Intel Core2 Extreme CPU Q6850/ AMD A8-3870k (Quad Core CPU's)
Memory: 6 GB
Hard Disk Space: 10 GB free
Video Memory: 2 GB
Video Card: AMD HD 7700/ NVIDIA GeForce GTX 660 or better, PhysX support
Sound: DirectX 11 Compliant
LEGAL NOTE: Before the test begins and you are allowed to download the game, you will be prompted to accept a non-disclosure agreement (NDA). This will happen during the sign-up process. By accepting the NDA you are agreeing that you will not…
Capture gameplay footage;
Livestream;
Post images;
Publicly discuss the technical test on the internet.
We get it, you're excited – but we're still very much working on Battleborn and things will change before the game ships in February. Please be cool. Don't record, stream or talk about the Closed Technical Test. Still want to talk about the game? Awesome – talk with us! We will have a private forum for technical test participants to provide feedback on their experiences and discuss the game privately with other test participants.