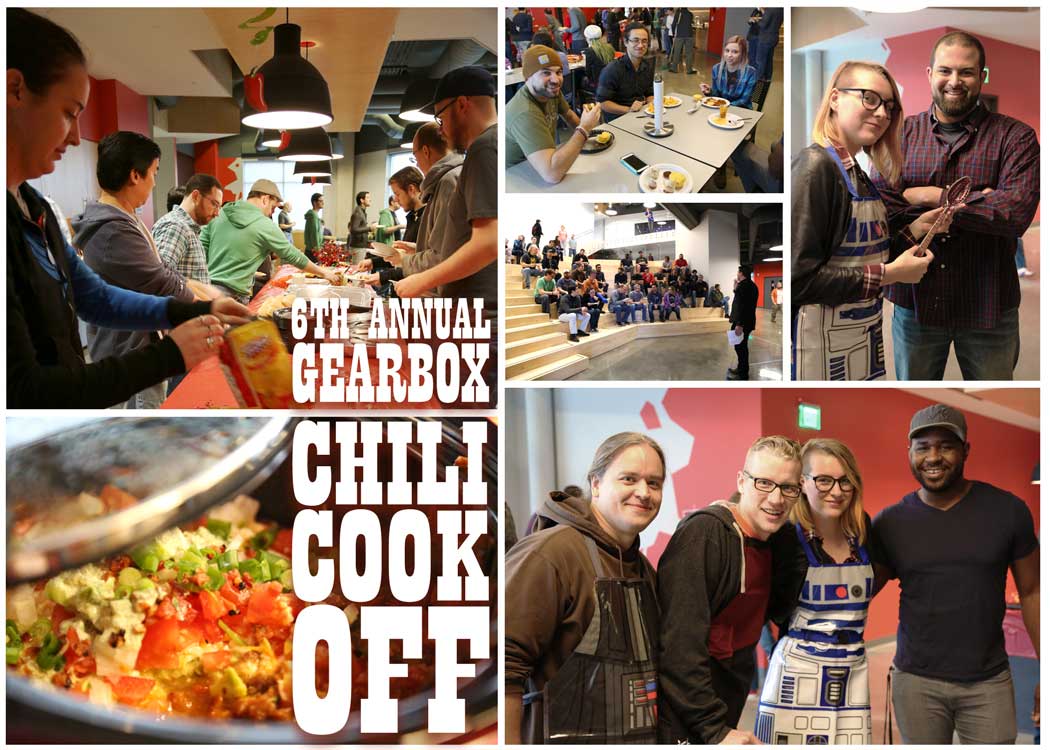 A cool, cloudy, and wet fall Monday set the perfect stage for Gearbox's 2015 Chili Cook-Off! 10 culinary masters submitted their chilis for judgement in three categories: Traditional, Spicy, and Non-Texan. The rules are simple: a panel of judges would select one winner per category and one overall winner, and an additional winner would be selected by popular vote. The overall winner would walk away with the coveted Gearbox Chili Spoon Award!
Presenting your 2015 Gearbox Chili Cook-Off Winners!
Overall Judge's Choice: Erica S. with "Chili Over Scope"
Studio Choice: Kevin P. with "M. Bison Medium Psycho Crusher"

Traditional: Mikey N. with "Many Animals Died to Make This"
Spicy: Rick P. with "Ekkunar in Flames"
Non-Traditional: Erica S. with "Chili Over Scope
And your honorable mentions:
The 'Chili Colada' Award – Tiffany H.
The 'I Can't Believe It's Not Crab Cake' Award – David A.
The 'Spaghetti Sauce' Award – Josh O.