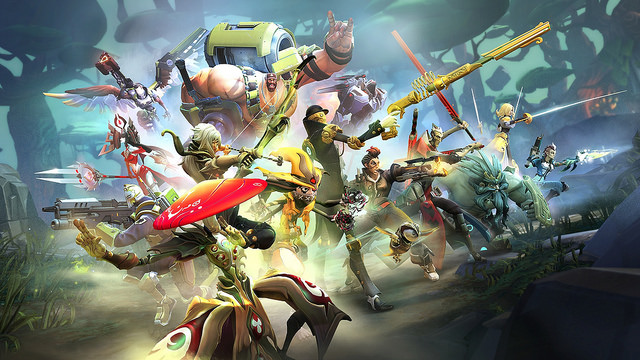 Toby the Destroyer
Today at PlayStation Experience 2015, Randy Pitchford jumped on stage to give attendees a first look at one of the oddest, cutest, and most fearsome playable heroes you've yet to see in game: Toby — an adorable penguin in a hulking mech suit!
You'll be able to go hands on with Toby for the first time during Battleborn's upcoming open beta on PlayStation 4!
Open Beta Coming in 2016
Battleborn's Open Beta is coming next year to PlayStation 4, PC, and Xbox One — and PlayStation 4 players will receive early access to the beta!
We also announced that PlayStation 4 Open Beta testers will receive a bonus 26th Battleborn hero for free as special thank you for participating. This hero will be free (when it releases sometime after Battleborn launches on May 3, 2016) to PlayStation 4 users who participated in the test. Note that to qualify for the reward, PS4 players will need to log in to the purchased version of Battleborn using the same SHiFT account they played with during the Open Beta!
The 26th character will not be exclusive to PlayStation 4, but will be free to PS4 Open Beta testers.
You can find even more info on today's PlayStation Experience announcements over on the official Battleborn blog.