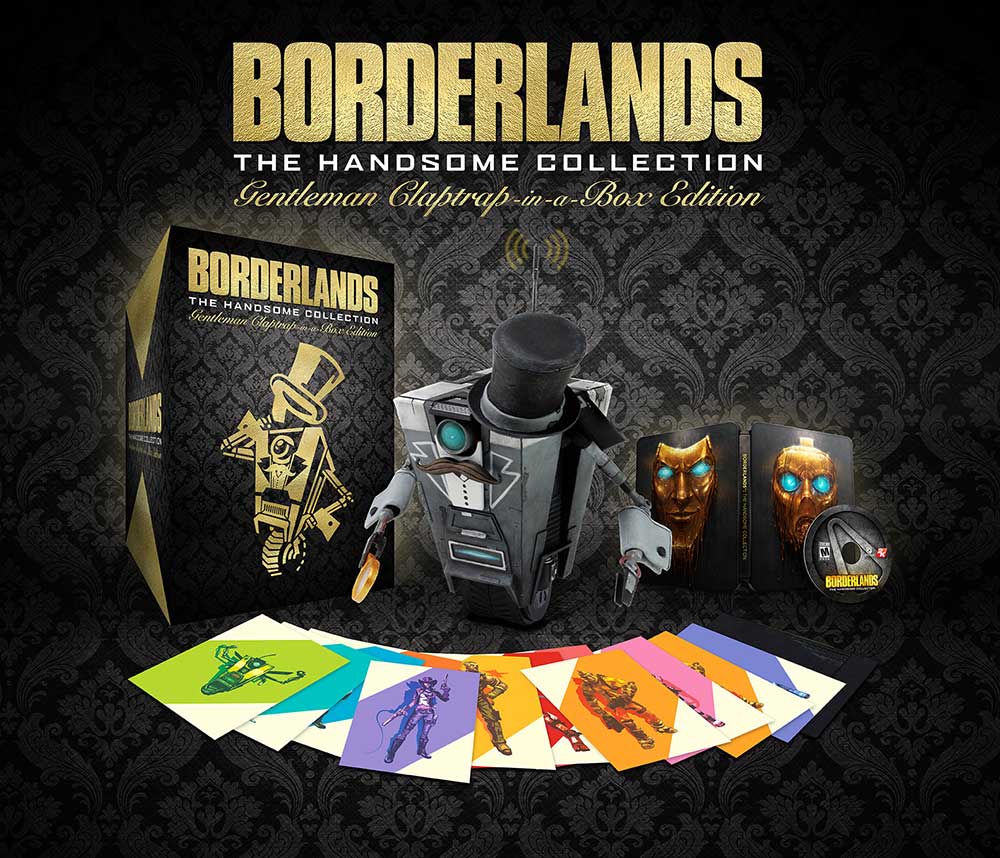 The Borderlands: The Handsome Collection Claptrap-in-a-Box Edition is now available! Get yours before they're gone from GameStop or the 2K Store.
In addition to featuring a dapper, app-controlled "Gentleman" Claptrap unit, complete with stylish mustache, top hat, and monocle, the new edition also includes the critically acclaimed Handsome Collection — featuring both the Borderlands 2 and Borderlands: The Pre-Sequel games, alongside all add-ons, campaigns, playable character packs, level cap upgrades, combat arenas, and character customization packs!*
*Includes all available downloadable content for Borderlands 2 and Borderlands: The Pre-Sequel as of March 24, 2015. Internet connection as well as a PlayStation Network account or an account on the Xbox Live online entertainment network from Microsoft is required to download certain add-on content.