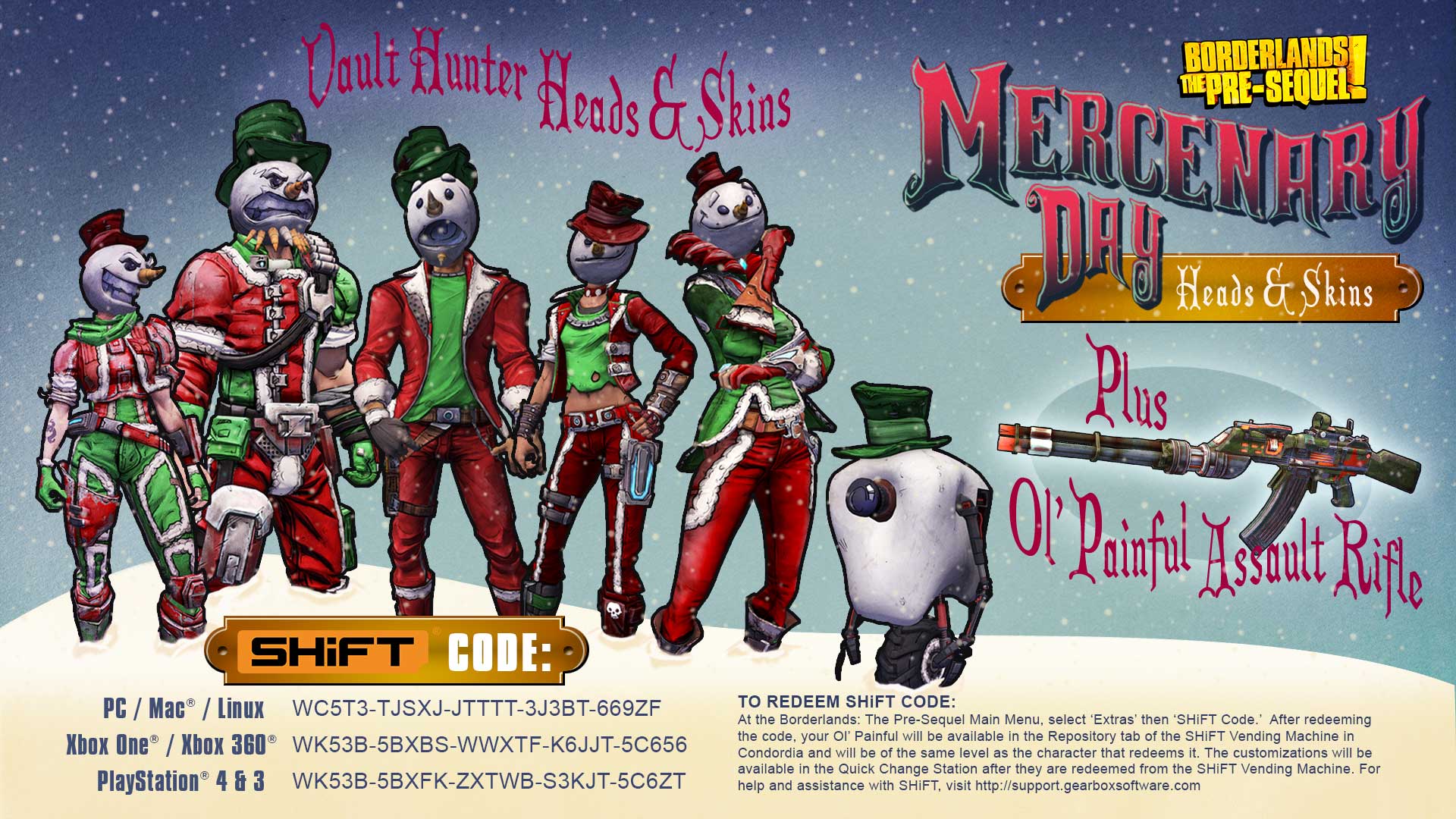 Join the Mercenary Day celebration in Borderlands: The Handsome Collection and Borderlands: The Pre-Sequel with new festive customizations and Ol' Painful assault rifle!
Use these SHiFT Codes below to unlock your Mercenary Day gifts — act fast though, as these codes won't be active forever!
PC / Mac / Linux: WC5T3-TJSXJ-JTTTT-3J3BT-669ZF
Xbox One or Xbox 360: WK53B-5BXBS-WWXTF-K6JJT-5C656
PlayStation 4 or PlayStation 3: WK53B-5BXFK-ZXTWB-S3KJT-5C6ZT
To redeem, at the Borderlands: The Pre-Sequel Main Menu, select 'Extras' then SHiFT Code, or enter the code directly into the SHiFT Vending Machine in Concordia.
Rumors are also circulating that the elusive kraggon, Odjurymir, has been spotted in the lava caves of Serenity's Waste.*
*Internet connection and the latest hot fixes are required to spawn Odjurymir. For help and assistance with SHiFT, Borderlands: The Pre-Sequel, and / or hot fixes, visit //support.gearboxsoftware.com.