In this week's Battleborn Battleplan, we have a lot to talk about. Our first double XP event is incoming as is a new character. Oh, and don't forget about those Hot Fixes!

This is going to be a big week. Among other things, tomorrow (Friday, May 20th) will see the beginning of our first Battleborn Double XP Event! That's right; make sure to hop in and take advantage of double XP on both Command and Character Rank. Double XP Weekend will run from 8am PT (11am ET) tomorrow (Friday, May 20th) through 8am PT (11am ET) Wednesday, May 25th, so don't miss out!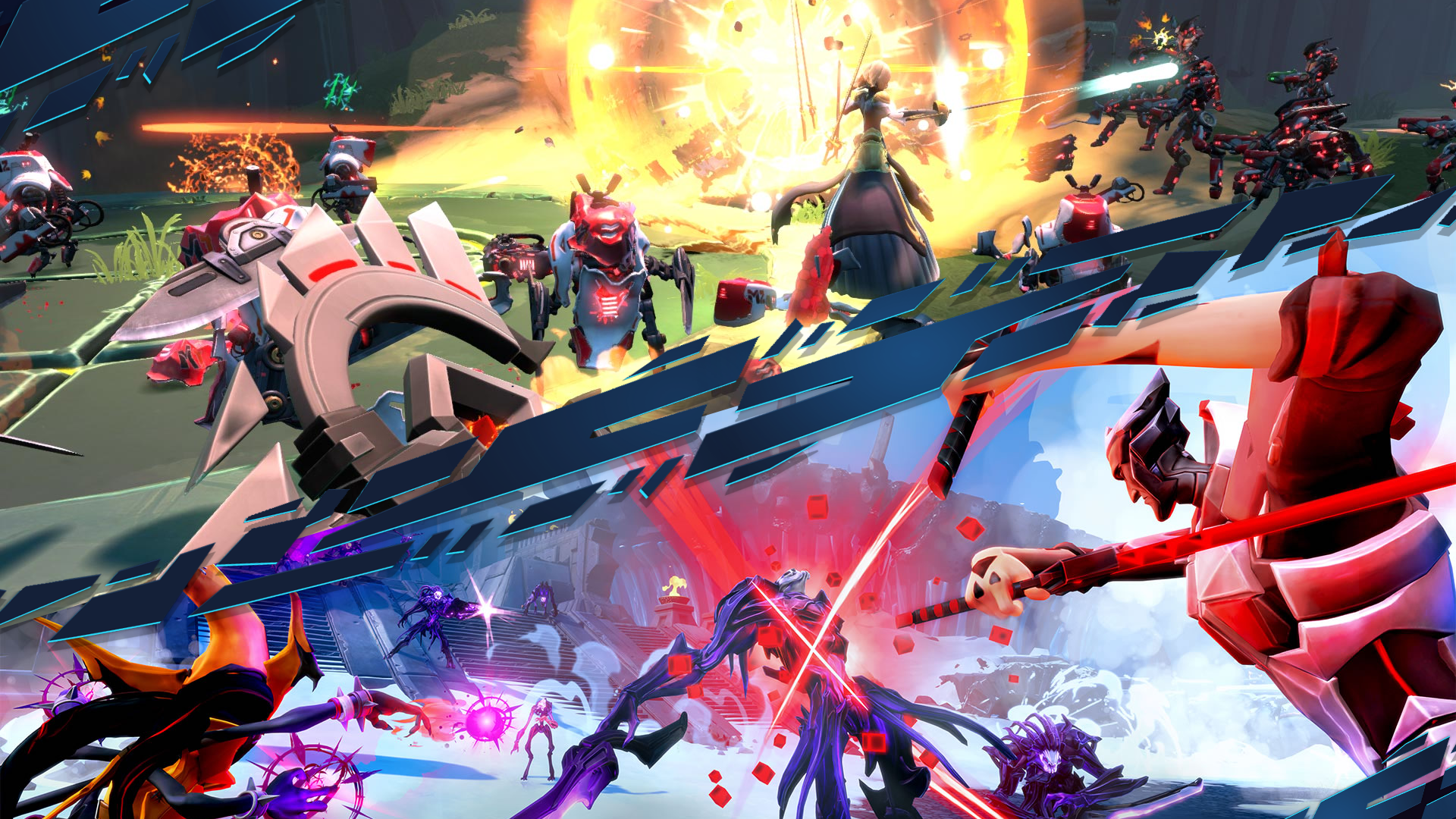 This week's Hot Fixes were focused around minor performance improvements and bug fixes. That said, we did want to make sure and add something bigger into the mix for you all, so how about Advanced Story Mode?
Added Advanced Story Mode to allow players to publicly match in and tackle story missions on Advanced Difficulty
Fixed a bug that would allow Kleese to become invulnerable
Various performance fixes in the Story Mode missions The Void's Edge, The Renegade, and The Heliophage
Continued adjustments to improve the quality of matchmaking

This week's Community Spotlight is shining on cosplayer Kaytea Rhea. Kaytea is well known in the Gearbox cosplay community for her awesome cosplay looks, including a pretty stellar Phoebe cosplay. Head over to the Gearbox forums and check out our Community Badass thread featuring Kaytea!

As you may know, a while back we announced that Battleborn would be receiving five FREE characters post-launch, bringing the total number of playable Battleborn to a whopping thirty. Well, the time has come for us to unleash the first, Alani, onto the Solus System! Alani, a member of the Eldrid faction, uses the power of water to help exterminate her foes (and heal her friends). If this sounds like fun to you, then we've got good news: Alani will be released on May 31st! On top of that, if you own the Season Pass, Battleborn Digital Deluxe Edition, or you played the Open Beta on Playstation 4, you'll get to play Alani a full week early starting on May 24th. You can purchase Alani for 47,500 in-game credits, or you can instantly unlock her using a Hero Key. Find out more about Hero Keys, including what they are and how they work, in our Hero Key blog post.