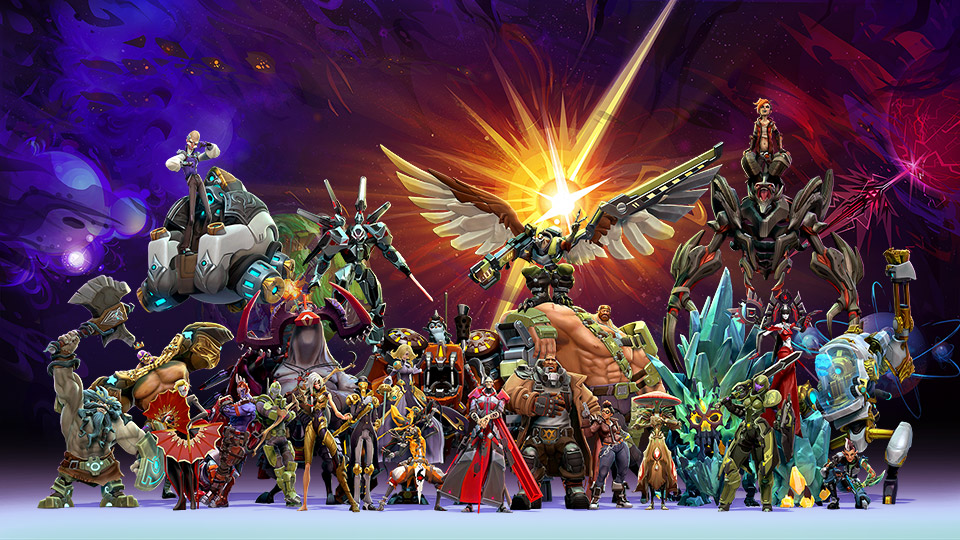 We're now mere hours away from the release of Battleborn! In fact, some parts of the world have already begun the fight to save the last star. We're sure you're as eager as we are to see it arrive at your retailer of choice, so below we've included some info that will help you know when the game officially launches in your area.
PRE-LOAD AVAILABLE NOW!
First off, Battleborn is now available to pre-load on all platforms! Pre-order your copy digitally through PlayStation Network, Steam, or the Microsoft Store now, pre-load the game and get your gaming setup ready!
 LAUNCH TIMES
Battleborn launch times will begin rolling out around the world starting at midnight, May 3rd for Auckland, New Zealand. Check the list below to see when Battleborn launches in major cities around the world.
When can you begin playing Battleborn? Find the launch time in your time zone here.
Auckland, NZ
PS4 and Xbox One: May 3 at 12:00AM NZST
PC: May 3 at 5:00AM NZST
Sydney, AUS
PS4 and Xbox One: May 3 at 12:00AM AEST
PC: May 3 at 3:00AM AEST
Hong Kong
PS4: May 2 at 11:00PM HKT
Xbox One: May 3 at 12:00AM HKT
PC: May 3 at 1:00AM HKT
Moscow
PS4 and Xbox One: May 3 at 12:00AM MSK
PC: May 3 at 1:00AM MSK
Paris
All platforms: May 3 at 12:00AM CEST
London
PS4 and Xbox One: May 3 at 12:00AM BST
PC: May 2 at 11:00PM BST
New York
All platforms: May 3 at 12:00AM EDT
San Francisco
All platforms : May 2 at 9:00PM PDT
Japan
PS4 and Xbox One: May 19 at 12:00AM JST
PC: May 19 at 2:00AM JST