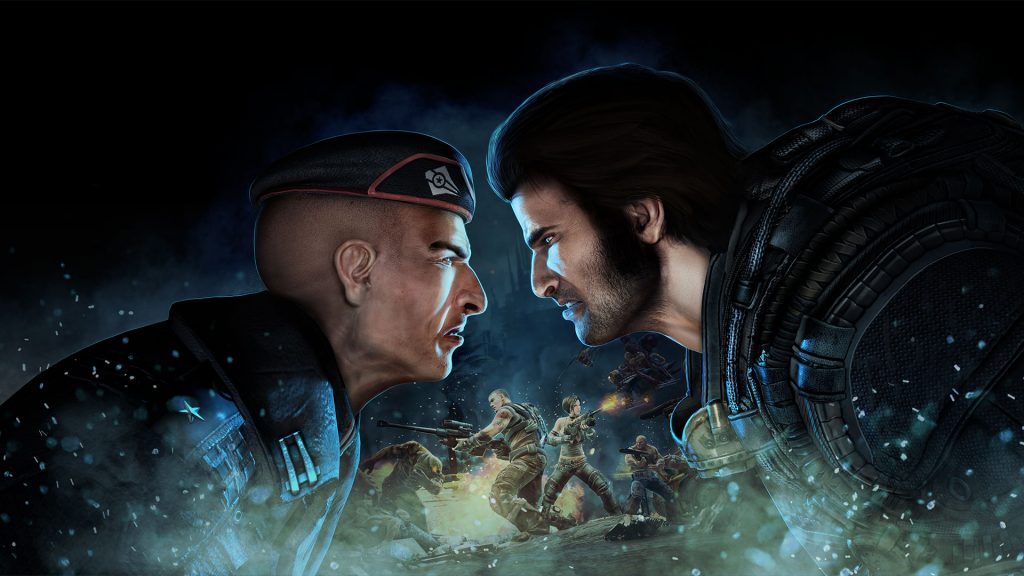 People Can Fly and Gearbox Publishing are pleased to announce Bulletstorm: Full Clip Edition as the critically-acclaimed shooter comes to PlayStation® 4, Xbox One, and PC on April 7, 2017 in stunning ultra-high resolutions! Updated with hi-res textures, increased polygon counts, sterling audio, smoother framerates, and running in up to 4K resolution on PC and PS4™ Pro, this upgraded version of the game comes with all of the previously-released DLC along with all-new content. Also for the first time ever, players who pre-order the game will get the chance to play as the iconic Duke Nukem in Bulletstorm: Full Clip Edition.
Set to launch on PlayStation®4, Xbox One, and Windows PC on April 7,2017, Bulletstorm: Full Clip Edition is the definitive Bulletstorm experience, including:
• All previously-released content including all maps, modes, and more on your favorite modern platform
• New Overkill Campaign Mode where you can blast your way through the campaign by starting with an unrestricted arsenal of weapons and Skillshots
• Five brand-new levels for the score-based Echo Mode, where you can showcase your skills
• Improved presentation featuring  updated models, environments, and animations all running at a smoother framerate than ever before
• Fast-paced gunplay with unique kick, slide, and leash combos
• Newly remastered audio effects
• The option to play through the entire Bulletstorm: Full Clip Edition campaign as Duke Nukem, featuring a fully rerecorded script and brand-new lines from the original voice of Duke, with your pre-order
For the latest news on Bulletstorm: Full Clip Edition, follow us on Twitter (@Bulletstorm)  and "Like" the Bulletstorm Facebook page !