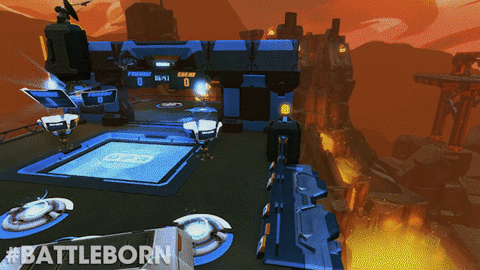 Get ready to push and pull your way to victory! Battleborn's latest in-game event, Tank Yankers, kicks off today!
Tank Yankers is a game of "The Floor is Lava" Battleborn-style! Players choose from Montana, Boldur, Shayne and Aurox, or Ghalt and fight over a single capture point, all on an arena suspended over a boiling pit of lava! Knock your opponents off the ledge and into the fiery inferno below to become King of the capture point!
To coincide with Tank Yankers, a wide variety of skins and taunts are on sale for 20% off in the Battleborn Marketplace! The sale includes:
Premium Skins
Premium Taunts
Medieval Skins Bundle
Spooky Skins Bundle
Summer Skins Bundle
VIP Passes
Both Tank Yankers and the Skins and Taunts sale will run until July 5th at 8am PT/11am ET, so you can play all holiday long! And be sure to grab your Tank Yankers login reward – three Legendary Loot Packs – starting on Saturday, July 1st!