Gearbox Publishing – in partnership with Compulsion Games – is thrilled to announce that We Happy Few is coming to the Xbox One, PlayStation®4, and PC on April 13th, 2018!
Experience the fun of the former Early Access title in its full glory, with even more story, brand new locales, helpful new items and weapons, and thrilling new quests.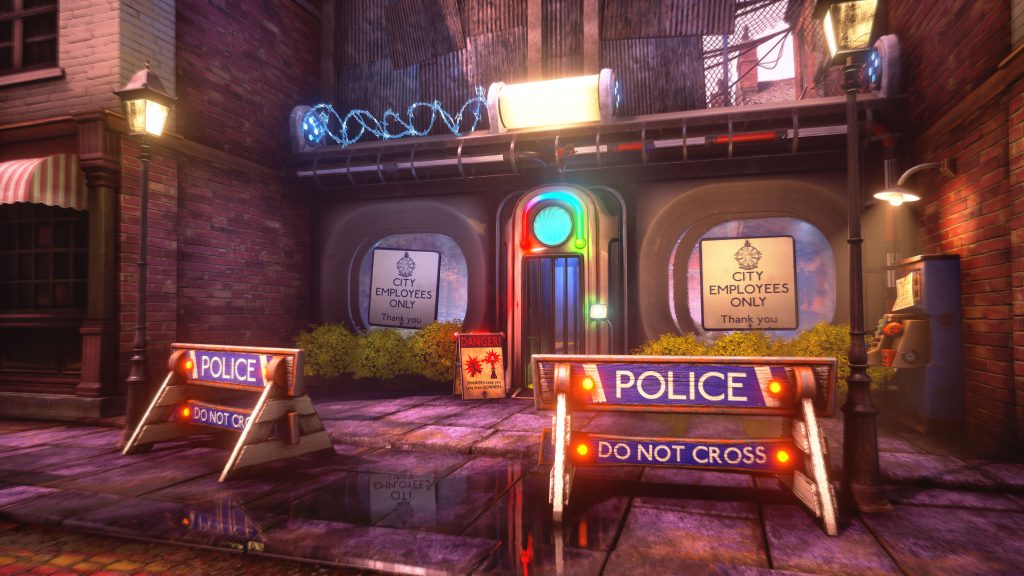 Enter the world of Wellington Wells, a quaint English town where the inhabitants are always cheerful thanks to "Joy", a literal happy pill. Follow the storylines of three moderately terrible people as they try to fight, sneak, or talk their way out of Wellington Wells.
Explore the World of Wellington Wells

– Take a stroll through the Village of Hamlyn, or intrepidly explore several as-of-yet undiscovered locations–just don't stray too far into the Garden District. The Joy-allergic Wastrels live there, and you don't want to associate with them, do you?

A Dystopia of Your Own Making

– The retrofuturistic, psychedelic world of Wellington Wells is procedurally generated, meaning that you'll never have the same experience twice!

A Day in the Life

– Step into the shoes of three distinct "Wellies", and play through their storylines to discover the complex history of the town and its inhabitants.
We Happy Few is releasing on April 13th at $59.99, but you can pre-order to get it for 15% off from now until launch! That's not all –  all pre-orders come with the in-game "Jolly Brolly" parasol weapon! PlayStation customers will receive an exclusive dynamic PS4 theme, while Xbox One, Steam, GOG, and Humble Store customers can access the alpha version of the game – which includes the Life in Technicolour update – at the time of pre-order.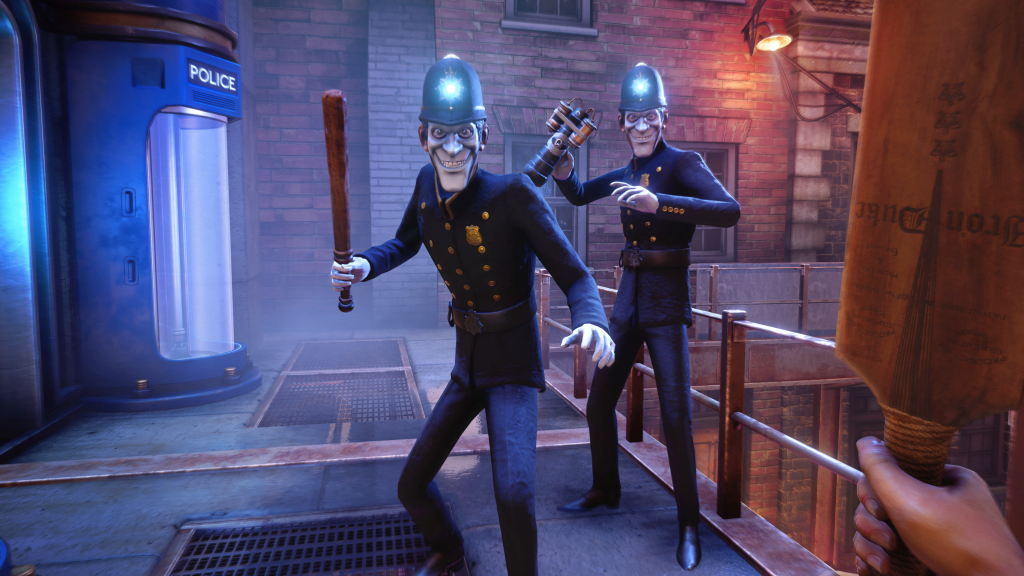 If you bought We Happy Few during its Xbox Game Preview or Early Access phase, you'll automatically receive the Standard Edition of the game and the pre-order bonus at no extra cost. Tier 1 Kickstarter backers will receive the game for free, while Tier 2 and up backers will receive the full game, plus the season pass and pre-order bonus. All the backers who chose Tier 10 and up will receive all of the aforementioned rewards, plus the Collector's Set!
Those who seek further adventures in Wellington Wells can purchase the We Happy Few Deluxe Edition to access the DLC Season Pass! The Season Pass will consist of three pieces of additional game content, which will be released as they become available.
Superfans can pre-order the We Happy Few Collector's Set, a separate box set chock full of groovy goodies, including:
Replica Bobby Mask
The  "You Look Smashing" 3-Tiered Lamp
Uncle Jack Alarm Clock
We Happy Few Soundtrack on Vinyl
And more!
The Collector's Set will run for $149.99, but quantities are limited, so act fast to get yours!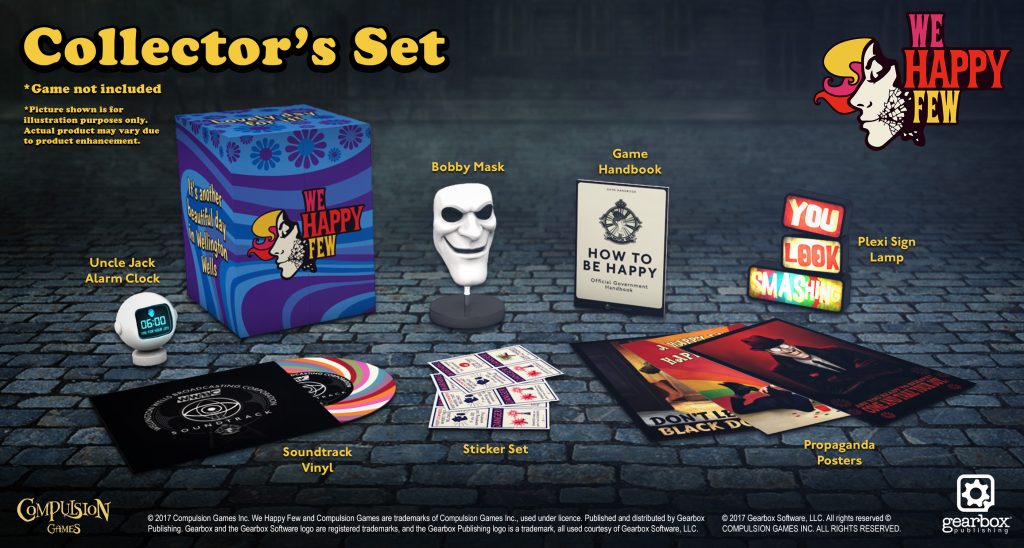 Note: Quantities of the Collector's Set will be held exclusively for territories outside the US and Canada, due to later distribution times. Check our social media for updates on when pre-orders will go live
We're so excited to be partnering with Compulsion Games to publish We Happy Few, and we can't wait to share more information with you. Stay tuned!
For more information about We Happy Few, follow us on Twitter, Facebook, and Instagram, and the official We Happy Few website.