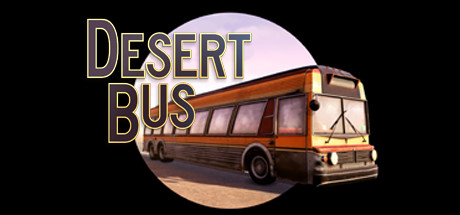 The winning donor of a Desert Bus for Hope charity donation drive has chosen the Desert Bus Release Date – November 27th!
On Friday, the Desert Bus for Hope crew held a special donation drive segment built around Desert Bus VR. In addition to the stream team taking on the VR challenge, those who donated during that time were entered into a drawing to win the power to choose the release date for Desert Bus VR on Steam!
The winner "DoctorBobtastic" chose the release date to be on his birthday, November 27th, in addition to dedicating an additional prize of choosing the default player name in the game to the late LoadingReadyRun crew member Bill "BWOS" Watt.
Along with a guest video-appearance from Gearbox Software President Randy Pitchford and Penn Jillette of Penn and Teller, Desert Bus for Hope also held a second fundraiser later in the stream-a-thon that allowed the community to submit and vote for custom-designed stickers that will be patched in and permanently affixed to the inside of the bus in Desert Bus VR. The five winning stickers were designed by SchalaKitty, DigitalSeahorse, Alahmnta, DustbinOverlord, and Spluuga respectively.
Desert Bus VR will be available on Steam for the HTC Vive for free. For those who don't own a VR headset, the game can still be played without one.