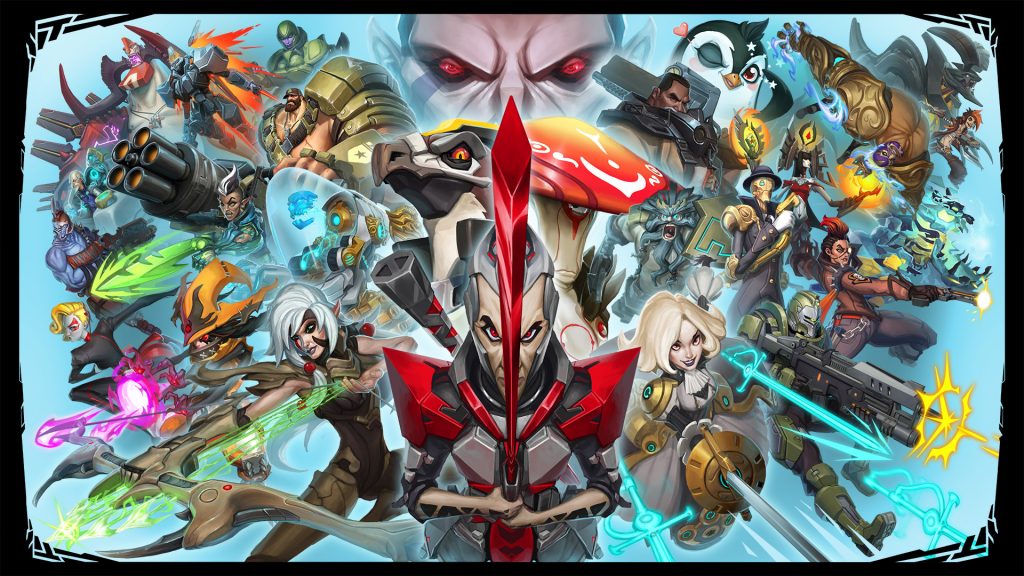 Battleborn Day 4 is coming! The community run event kicks off on May 4th, and we're bringing a little something extra to the table!
The fun begins Friday at 2pm PT/5pm ET and runs until Monday, May 7th at 8am PT/11am ET! Read on to find out what we've got planned!
Lootpocalypse

Boss Drop Rate Adjustment: 50% (Normal) 75% (Advanced)
Champion and Elite enemy drop rate adjustment
Champions drop all gear rarities and Elites drop more uncommons
All enemies and bosses drop more higher rarity Gear

Increased chance of getting Gear with Flair from Faction, Core, Magnus, and Legendary loot packs.
Legendary Loot Packs available for purchase
Login Rewards

1 Fireworks Finisher
1 Loot Boost
1 Double XP Boost
1 Magnus Loot Pack

Login reward skins:

Ambra – The Will to Power (Gold)
Miko – Our Brightest Colors (Gold)
Deande – Intelligence (Gold)
Benedict – Quoth the Raven (Cyber)
Kid Ultra – Heximus Rex (Cyber)
Kleese – Maddest Scientist (Cyber)

Skins and Taunts sale – 25% Off
All characters on Free Rotation
Thanks to community members MentalMars, NatsumeRyu, Beya, Lowlines, JoesOs, and to everyone who helped organize this Battleborn Day! We hope everyone has fun fighting for Solus!