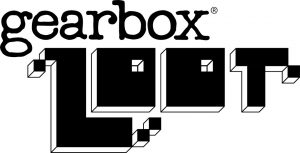 Today we present to you: GearboxLoot.com!
Gearbox Loot is the official store of Gearbox Software. Here, you'll find licensed apparel, accessories, and apparels for all of Gearbox's titles, including Borderlands, Duke Nukem, Homeworld, Battleborn, and Brothers in Arms!
New products are going to be added all the time, so make sure you're checking out the store regularly and following @GearboxLoot on Instagram to see all of the items when they're live!