Puzzle-solving, sales, and community artwork that's just <Chef's kiss> — here's what's new this week from Gearbox Software and Gearbox Publishing:
GEARBOX SOFTWARE
Borderlands 3
Borderlands Science – We announced yesterday that Borderlands Science players have solved 36 million puzzles in the mini-game's first month! If you'd like to contribute to scientific research mapping the human gut biome, be sure to visit the arcade machine located in Tannis's lab on Sanctuary-III.
Hotfixes – This week's fixes addressed a couple of reported concerns with Mayhem Mode, including adjusting drop rates across Mayhem levels. Check out the full hotfix notes here, and if you'd like to provide additional feedback or report further issues, please submit a detailed ticket to support.2k.com.
Loot the Universe – The Loot the Universe event, in which one planet per week will have increased chances for Legendary gear types, switched to Eden-6 this week. Loot the Universe runs through May 21, but you can check out the whole planetary schedule here.
GEARBOX PUBLISHING
Risk of Rain 2 – Last week, we showed off the winner of the Risk of Rain 2 art contest, Geddy. This week, we wanted to shine the spotlight on a couple of the other finalists. Check out this work from Alexandre Coadou and Notorious BLT!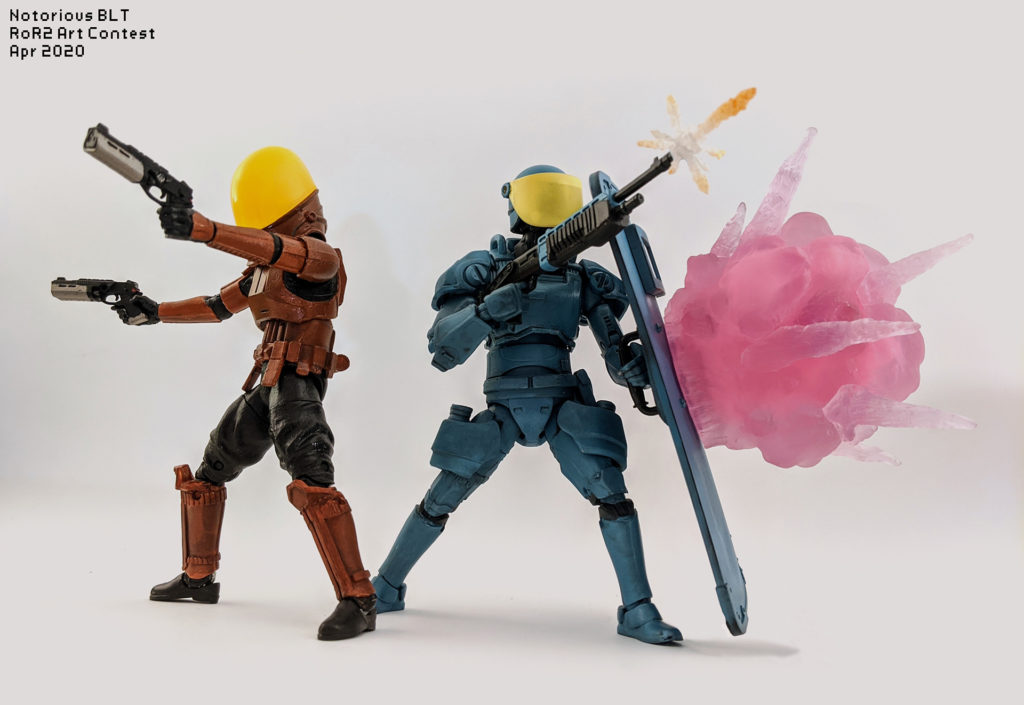 As always, we invite you to check out the official Risk of Rain Discord for more community fun!
Humble Bundle Sale – These titles are on sale through May 21:
COMING UP…
That's it for us this week, but here's what you need to know for next week:
The Loot the Universe event switches planets from Eden-6 to Nekrotafeyo next Thursday.
Be kind, stay safe, and stay tuned to our social channels for news as it happens! Whether it's Twitter, Facebook, or Instagram, we gotchu, boo.
See you next week!