Gearbox Leadership - Randy Pitchford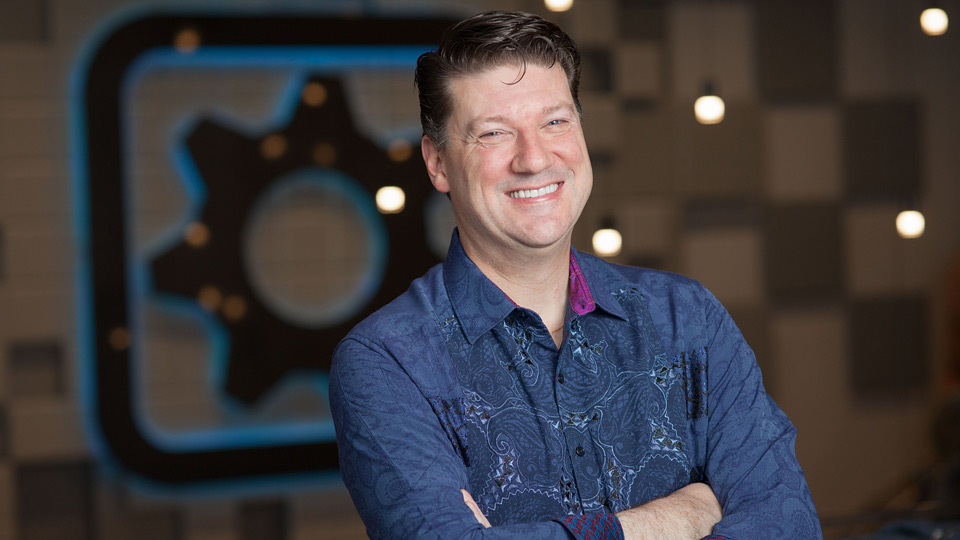 Randy Pitchford
Founder of The Gearbox Entertainment Company
Randy Pitchford is a video game industry veteran of more than 25 years and founder of the Gearbox Entertainment Company, which develops and publishes award-winning and best-selling video games through its subsidiaries, Gearbox Software and Gearbox Publishing, and produces groundbreaking film and television content. Gearbox is a recognized AAA studio and was nominated as a "Best Place to Work" by the Dallas Morning News and the Dallas Business Journal. Randy has created, developed, produced, directed, written, designed, and otherwise driven or significantly contributed to some of the most successful and famous video game franchises of all time. From leading the creation of the critically acclaimed, record-breaking original franchises Borderlands and Brothers in Arms to helping build industry-leading, genre-defining games with licensed properties including Half-Life and Halo, Randy is one of the most impactful and respected video game developers in the world.

Randy's credited titles across generations and platforms have sold more than 100 million units generating billions of dollars in revenue.

Randy's commitment to bringing joy to lives of others is manifest in more than video games. Under Randy's leadership, Gearbox partnered with the humanitarian organization, Direct Relief, to raise tens of thousands of dollars and provide personal protective equipment to millions of medical workers leading the response to the COVID-19 pandemic.

Randy Pitchford also spearheaded an initiative with McGill University, Massively Multiplayer Online Science, and the Microsetta Initiative at UC San Diego School of Medicine in April 2020, to launch Borderlands Science, a mini-game within Borderlands 3. Borderlands Science enables players to contribute to vital medical research by solving puzzles that help map the human gut biome. As of August 2020, more than 1.3 million players have solved more than 56.6 million puzzles, aiding critical scientific study.

In 2000, Randy Pitchford accepted the Academy of Interactive Arts and Sciences award for Best PC Action Game of the Year for Gearbox Software's debut title, Half-Life: Opposing Force (1999, PC), for which he served as Executive Producer, Director, Writer, and Designer. With Gearbox, Randy also executive produced, directed, produced, wrote, and/or designed dozens of video games spanning genres and platforms including Half-Life (2001, PS2), Counter-Strike (2001, PC), 007 James Bond: Nightfire (2002, PC), Tony Hawk's Pro Skater 3 (2002, PC), Samba de Amigo (2008, Wii), and Halo: Combat Evolved (2003, PC).

Randy Pitchford served as Co-Director and Executive Producer of Gearbox's first original franchise Brothers in Arms. In March of 2005, Gearbox launched the franchise with publisher Ubisoft on multiple platforms to achieve record sales, critical acclaim, and numerous industry awards and accolades making it the best-selling and highest rated WW2 action game ever released on the Xbox video game system. Since its launch, under Randy's guidance, the Brothers in Arms series has released over a dozen games across all major console and mobile platforms generating over $300m in gross revenue. The most recent release, Brothers in Arms Hell's Highway, was an Academy of Interactive Arts and Sciences 12th Annual Interactive Achievement Awards nominee for Outstanding Achievement in Original Story.

In 2009, as Executive Producer, Randy Pitchford launched Borderlands, the fastest selling new video game brand of the year. Borderlands was released on the Xbox 360, PlayStation 3, Windows PC, and other digital platforms worldwide in October of 2009 to earn universal critical acclaim and record-setting sales. Featuring seamless single player and cooperative game play, Borderlands, as Randy put it, "is the first, great shooter looter." Borderlands was nominated for and won multiple Game of the Year awards throughout the industry and was nominated in two categories in the 13th Annual Interactive Achievement Awards. In 2012, as Executive Producer, Randy launched Borderlands 2, which went on to earn even more critical acclaim than the original Borderlands, including winner of four trophies at the 2012 Video Game Awards and Action Game of the Year at the 15th Annual Interactive Achievement Awards. Borderlands 2 went on to become the best-selling game in the history of Gearbox Software and in the history of the 2K Games publishing label.

Under the guidance of Randy Pitchford, Gearbox Software has created multiple, award winning, best-selling original properties, has acquired world-famous and industry-leading, genre-defining video game properties including Duke Nukem and Homeworld and is in development on a number of original video games across all of its intellectual properties.

In 2015, Randy Pitchford founded Gearbox Publishing, a subsidiary of Gearbox Software, with an ever expanding portfolio of internally and externally developed titles including Godfall, Tribes of Midgard, Homeworld: Remastered Collection, Homeworld, Deserts of Kharak, Duke Nukem 3D 20th Anniversary World Tour, Bulletstorm, Fortnite, We Happy Few, Astroneer, Risk of Rain 2, World of Warships: Legends, Into the Dead 2, Trover Saves the Universe, The Banner Saga Trilogy, Burnstar, Earthfall, Hello Neighbor, and Penn & Teller VR: Frankly Unfair, Unkind, Unnecessary and Underhanded.

In 2020, Randy Pitchford and the Gearbox team accepted three Webby Awards for Borderlands 3, which won for "Best Art Direction," "Best Game Design," and "Best User Experience."

Randy Pitchford is a sought-after video game industry leader featured at trade shows, news features, and documentaries. Before becoming a full-time video game developer, Randy was a professional magician in Hollywood occasionally performing at the famous Magic Castle between classes at UCLA. Under the handle "DuvalMagic" Randy is also is a feverishly dedicated gamer who has earned a competitive reputation since the days of Doom to the end-game raids of World of Warcraft. His Xbox Live Gamer Score, Blizzard battle.net Achievements, Steam Achievements, PSN Trophies and even his Apple Game Center records all tell the story of a man who has committed his life to making and playing video games. You can find Randy and his 750,000 followers on Twitter with his handle @DuvalMagic.

For recent media interviews featuring Randy Pitchford, please visit here.

For recent speaking appearances featuring Randy Pitchford, please visit here.

For Randy Pitchford game credits, please visit here.