Randy Pitchford in the News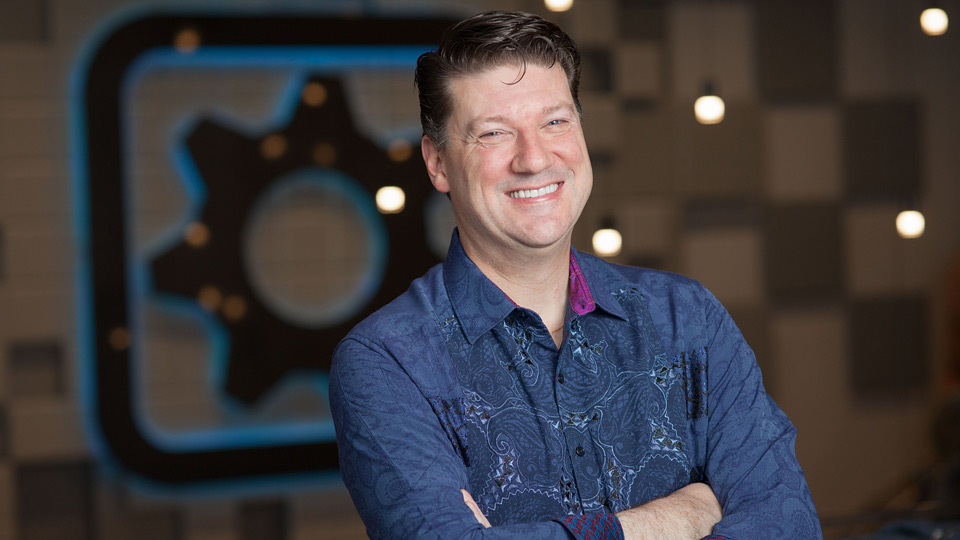 Randy Pitchford in the News
February 5, 2021: 'This isn't an exit': Inside Gearbox's $1.3 billion sale to Embracer Group with studio head Randy Pitchford, The Dallas Morning News
Randy Pitchford spoke with The Dallas Morning News about the merger between Embracer Group and Gearbox. The wide-ranging interview focused on how this deal will empower Gearbox to create kickass entertainment in the years to come. "Our biggest interest right now is bringing more talent to the studio in Frisco — bringing more talent to the Dallas metroplex — and to ally with talent that's already here," Randy said. 
February 3, 2021: Randy Pitchford: The magic behind Gearbox's merger with Embracer Group, GamesBeat
Randy Pitchford  and Lars Wingefors, group CEO of Embracer Group, spoke with GamesBeat about the seamless fit between Gearbox and Embracer. Randy described the merger as a no-brainer, calling Embracer "the perfect group for us to become a part of, to achieve our ambitions and realize our mission of entertaining the world."
October 16, 2020: Borderlands 3 is using its millions of gamers to help map the human gut microbiome, Mobihealthnews
After co-publishing an article about Borderlands Science in Nature, Randy Pitchford  spoke with leading healthcare trade publication Mobihealthnews. Randy discussed not only Borderlands Science, but also the long-term potential of crowdsourced citizen science projects similar to it. 
October 5, 2020: As Americans stay home, video-game firm Gearbox is offering an escape – and hiring again, Dallas Business Journal
The Dallas Business Journal interviewed Randy Pitchford as part of its profile of Gearbox's adaptation to the COVID-19 pandemic. Randy acknowledged the initial difficulties of transitioning to a work-from-home environment, but discussed how interactive entertainment has played a vital role in helping millions of people through the stress of the pandemic. 
October 3, 2020: Gearbox's Randy Pitchford Believes Borderlands Is Ready For Next Gen, Gamespot
In this interview with Gamespot, Randy Pitchford highlighted how proud he was of the Gearbox team for rallying through the COVID-19 pandemic to create multiple new DLC packages for Borderlands 3. He also shared his excitement about Borderlands' transition to next-generation consoles. "I think customers will realize how profound of a difference it is to have the throughput capability that these new platforms bring. It's just absolutely unreal," he noted. 
April 7, 2020: This Borderlands 3 minigame will help map the bacteria in your gut, Digital Trends
In this interview with Digital Trends, Randy introduced Borderlands Science to the world alongside Massively Multiplayer Online Science co-founder Attila Szantner. The two shared the history behind Borderlands Science, their goals for the citizen science project, and how it would contribute to scientists' understanding of the human gut microbiome.
September 11, 2019: IGN Unfiltered 23: More With Gearbox CEO Randy Pitchford, IGN
Randy participated in a wide-ranging 90-minute interview with IGN for the outlet's "Unfiltered" series. Randy's stories ran the gamut from his career in interactive entertainment to some of Gearbox's titles like Battleborn and Borderlands.
May 1, 2019: Borderlands 3 doesn't feature pay-to-win microtransactions says Gearbox's Randy Pitchford, Windows Central
In a Borderlands 3 preview on Windows Central, Randy noted that microtransactions wouldn't be a part of Borderlands 3—welcome news for longtime Borderlands audiences. As the Windows Central reporter put it, "The studio knows exactly the type of Borderlands game that fans want, and is aiming to hit those expectations."
March 28, 2019: Gearbox Software Touts 'Borderlands 3' at PAX East, The Hollywood Reporter
The Hollywood Reporter covered Randy's preview of Borderlands 3 at the 2019 PAX East convention. Randy emphasized that Borderlands 3 had been half a decade because of how deeply Gearbox wanted to build on the preceding titles in the series. "Our deepest wish is to do whatever we can to make a worthy successor," he said. 
October 11, 2018: Best of 2018: Clowns, Houdini, and a vanishing teenager – the Borderlands developer isn't your regular video game studio, VG24/7
Leading video game publication VG24/7 profiled Randy Pitchford  in an October 2018 feature story, highlighting his background in live magic and how those skills have transferred to interactive entertainment. Randy also discussed the founding of Gearbox roughly two decades ago, noting, "We were insanely high performance from day zero."
July 27, 2017: Bathroom Bill Signals Widening GOP Rift in Texas, The Wall Street Journal
The Wall Street Journal discussed the involvement of Randy Pitchford and several other Texas business leaders in opposing the proposed "bathroom bill" in Texas. The bill, which would've restricted transgender rights in the state, ultimately failed. "The kinds of people that are the best in the world at creating technology, at creating entertainment…these are people that do not want to live in places that are seen as discriminatory," Randy explained.