Randy Pitchford Speaking Appearances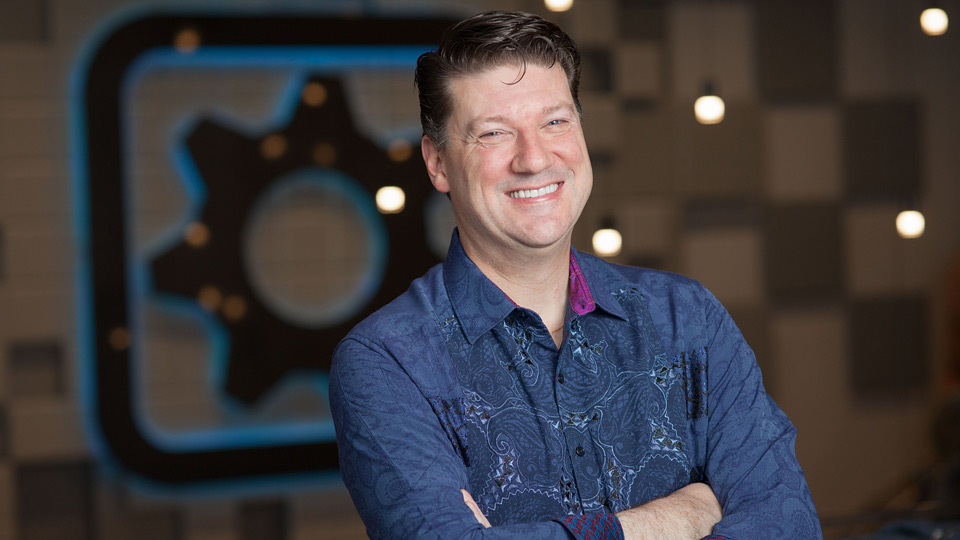 November 2020: Randy Pitchford meets with Michigan State video game students

Randy continued his university speaking tour in November 2020, meeting with students in Michigan State University's Game Design and Development class. He spoke about how students can grapple with the tension between commercialism and creative expression in art.

November 2020: Randy Pitchford delivers a lecture for students at USC

Randy joined students from the University of Southern California to talk about the lessons he's learned from more than 30 years in entertainment and what students interested in video games can do to break into the industry.

October 2020: Randy Pitchford speaks to students at Savannah College of Art & Design

Randy delivered a lecture and participated in a Q&A session with students at Savannah College of Art & Design. Randy focused on the necessity of prioritization in art and entertainment—from video games to paintings.

March 2019: Randy Pitchford reveals new Borderlands board game and performs magic trick at PAX East

At PAX East 2019, Randy revealed the official Borderlands board game. He also performed a magic trick on stage with two helpers from the audience. That same day he dropped some cryptic hints about the yet-to-be-released Borderlands 3.

June 2018: Randy Pitchford and Penn Jillette join forces at the E3 Coliseum

Randy and his close friend, the legendary magician Penn Jillette, discussed the intersection of magic, virtual reality, and video games at E3 in 2018.

March 2017: The Gearbox team takes center stage at PAX East 2017

The Inside Gearbox Main Theater Show at PAX East 2017 was a Borderlands-themed hit with the audience. Randy himself took part, mesmerizing the crowd with a pi numeral memorization trick.

February 2016: Randy Pitchford and Penn Jillette discuss magic at D.I.C.E. Summit

Randy appeared onstage with legendary magician Penn Jillette at D.I.C.E. Summit 2016. The two discussed assumptions and interactivity in magic and video games before performing a magic trick themselves for the audience.

February 2013: Randy Pitchford delivers keynote speech at D.I.C.E. Summit

As a keynote speaker at D.I.C.E. Summit 2013, Randy compared the interactivity of video games to that of stage magic.