Borderlands® 3's February Patch and 'Broken Hearts Day' Free Seasonal Event Are Now Live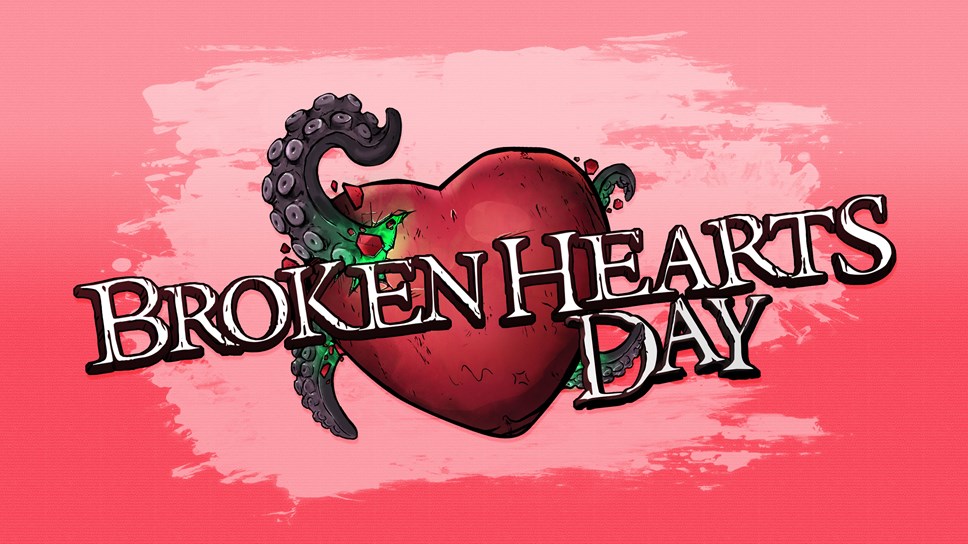 A level cap increase, True Takedown Mode, and other fan-requested updates have arrived! Plus, Borderlands 3's new time-limited seasonal event offers unique rewards for all players
It's a big day in the Borderlands, Vault Hunters! Many of the highly requested feature updates detailed in Tuesday's Community Love Letter are now live for all Borderlands® 3 players. In addition, Borderlands 3's latest seasonal event – Broken Hearts Day – is on now and will continue to run through next Thursday, February 20. For the full rundown of all of today's updates and additions, please refer to the full patch notes here.
As part of the new seasonal event – which is free for all players – you'll see a variety of hearts hovering around heartsick enemies all across the Borderlands. Shooting these hearts produces any of six different effects, from temporarily converting an enemy to an ally to simply exploding into a pile of loot. The more hearts you break, the more rewards you unlock, with five brand new items up for grabs – including special skins and Legendary weapons unique to this event.
You have one week to break some hearts before this event ends at 8:59 AM PT on Thursday, February 20 – though Broken Hearts Day can be toggled off and on at any time in the game's main menu. For more details, check out this helpful Broken Hearts Day blog, and for Broken Hearts Day assets, just click right here.
Today also marks the launch of Borderlands 3's first level cap increase! As part of today's February Patch, the maximum Vault Hunter level will rise from 50 to 53, giving you three additional skill points to add to your skill trees. But that's not all: today's patch also adds several highly requested feature updates, including True Takedown Mode, Guardian Rank toggling, skippable cutscenes, and event toggling.
For more information about these updates, as well as a look ahead to some of Borderlands 3's upcoming enhancements, please refer to this week's Community Love Letter. For additional context and insights into the update process, check out this week's episode of The Borderlands Show, which features an in-depth interview with Borderlands 3 Live Lead Graeme Timmins.
Finally, if you want to catch Borderlands 3's next major content announcement, be sure to tune in to the Gearbox panel at PAX East on February 27! The panel will stream live on twitch.tv/borderlands starting at 11:30 AM PT / 2:30 PM ET. Expect a whole bunch of exciting content announcements, including the full reveal of Borderlands 3's second paid campaign expansion.
For more information about Borderlands 3's features and content, please visit borderlands.com. To download screenshots, art, and other Borderlands 3 assets, please click here. For additional information and assets covering the entire 2K catalog, please visit newsroom.2k.com.
2K is a wholly owned publishing label of Take-Two Interactive Software, Inc. (NASDAQ: TTWO).
# # #