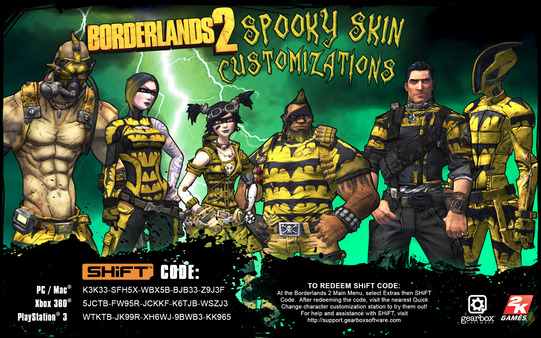 In case you missed them last year, the spooky character skins for Borderlands 2 are available once again — and this year, Krieg's joined the party!
Use the SHiFT codes in the above image to unlock Axton's "Yellowjacket" skin, Zer0's "Hornet's Nest" skin, Maya's "Fright of the Bumblebee" skin, Salvador's "Killer Bee" skin, Gaige's "Stinger Missile" skin and Krieg's "FLOAT AND STING LIKE MEAT" skin for your characters!
For help and assistance with Borderlands 2 or SHiFT, visit support.gearboxsoftware.com.