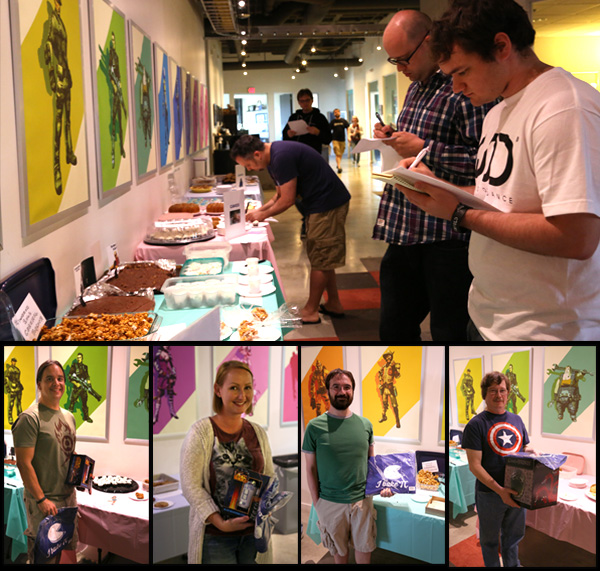 Today was the Third Annual Gearbox Bake-Off!
This year's big winners (pictured left to right) were:
Best Cake: Rick Porter – "Dirty Lil Girl Scout Cakes"
Best Cookie: Erin Dudley – "Granny's Oatmeal Raisin w/ Cream Cheese Frosting"
Best Miscellaneous Dessert: Ian Davis & Family – "Cinnamon Roll Carmel Popcorn"
Studio's Choice*: Darron Shaffer – "Sad Cake"
* Studio's Choice was a close race this year, with equal votes for both Darron Shaffer's "Sad Cake" and Kirsten Kahler's "See** Salted-Caramel Brownies", with the tie-breaker ultimately crowning Sad Cake as the studio's winner!
** The brownies had candy eyes!