Last month, Gearbox worked alongside some members of the community in support of Operation Supply Drop's 8-Bit Salute Charity event. This year's event raised over $300,000 that will go toward sending video game care packages to soliders overseas or recovering in military hospitals.
Last week, we received a curious package with an American flag inside. After careful inspection, we were extremely honored to discover that Major Neal B. Sheeran of the USAF, currently stationed at Bagram Air Base in Afghanistan, had flown this flag in an A-10 "Warthog" honor of the community's support of the troops during the fundraising event.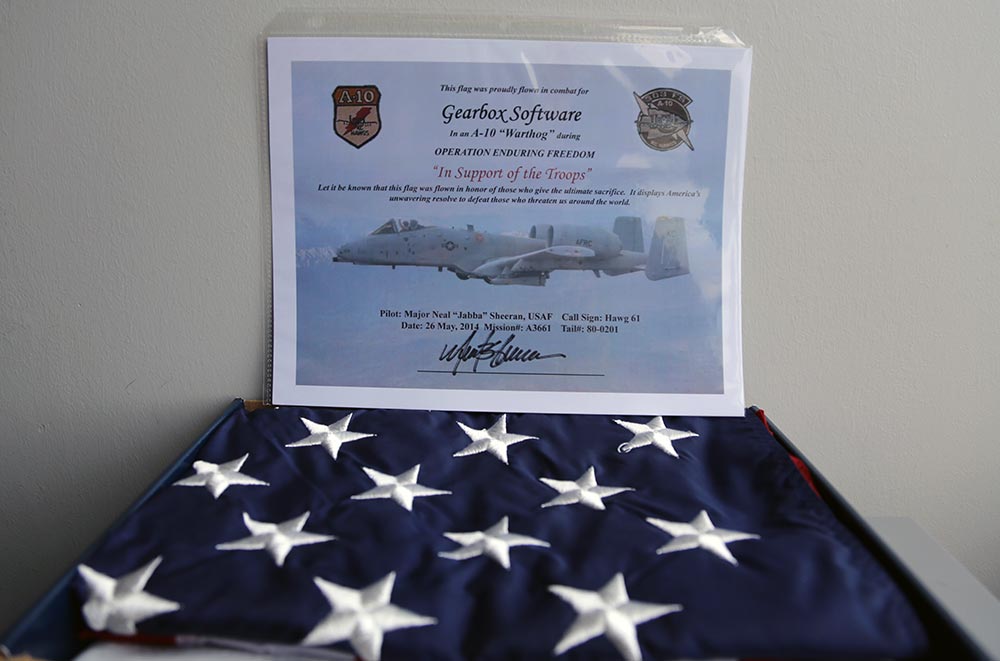 The flag will soon be properly displayed, alongside the official certificate, on the walls of the Gearbox Software studios. Thank you, Major Sheeran for the amazing gift, and to everyone in the community who helped make this year's 8-Bit Salute a success!