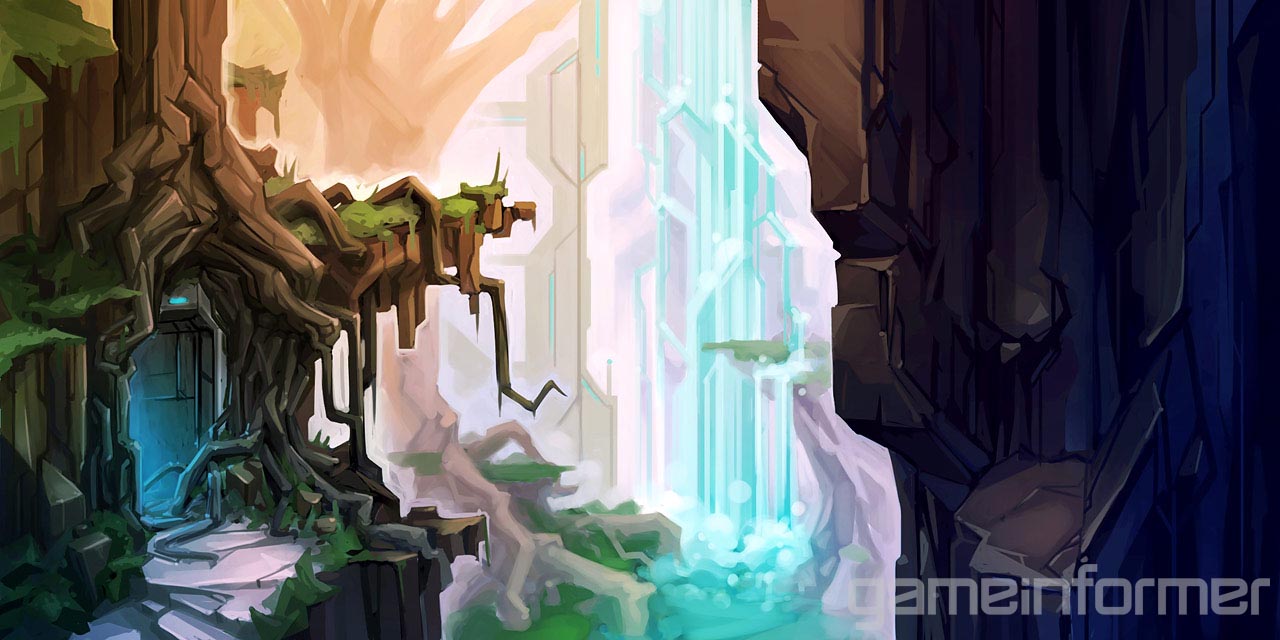 Game Informer has a look at some gorgeous concept art from Battleborn along with commentary from art director Scott Kester, lead visual FX artist Nick Wilson, animation producer Trey Davenport, senior animator Dia Hadley, and effects director Michel Gagne.
The guys discuss inspirations and methods behind the creation of the art, plus how they've evolved into their final form for the actual game. You can head over to Game Informer to see all of the art, which includes environments, enemies, characters, and more.
Look out for more coverage throughout this week on Game Informer's Battleborn cover story hub!