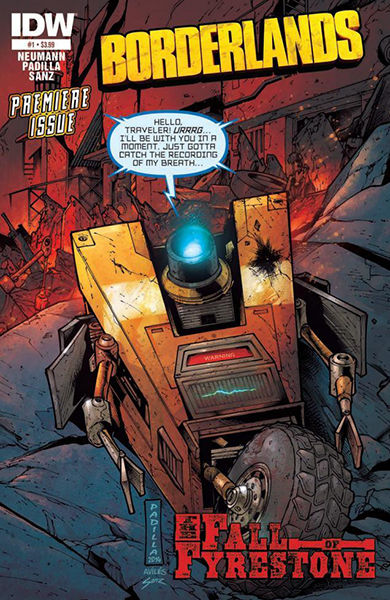 Issue one of the new Borderlands comic series, The Fall of Fyrestone, can be found on the shelves of your local comic book store today! For tech savvy fans, the series will also be available via beautiful e-reader magic on Amazon.
The Fall of Fyrestone is written by Gearbox's own Mikey Neumann and follows what happens to Roland, Mordecai, Lilith, and Brick after they step off of Marcus' bus in Borderlands. Check out the preview on Comicoisty.
Want more? Be sure to check out these other awesome comics inspired by Gearbox Software titles, Borderlands: Origins and Brothers in Arms.