Continuing the series that started earlier this week, Game Informer has posted new info on the final three characters in our first batch of nine – Rath, Marquis, and Caldarius.
Just like we saw on Monday with Oscar Mike, Miko, and Phoebe and on Wednesday with Thorn, Montana, and Reyna, today's installment has each of the characters' backstories, skills, and some hands-on impressions of how they feel in-game. These are the last of the characters we're revealing for now, but stay tuned since there are many, many more to come.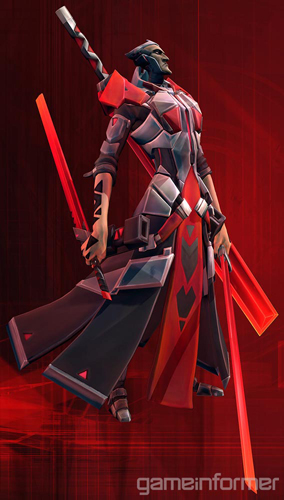 Rath is a Jennerit swordsman who abandoned his post as a royal guard to join the front lines of battle. He carries two huge katanas (plus stores a big extra one on his back) and makes up for his lack of projectiles by beating brutal in close combat. His ultimate ability lets him turn into a spinning circle of bladed death as he spins around and closes in on enemies to cut them down to size.
You can find out much more about Rath right here.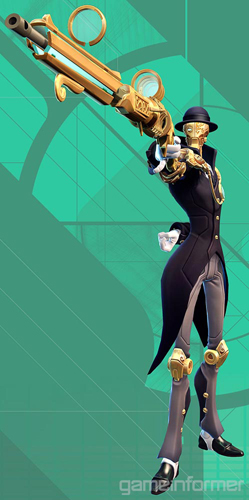 Marquis is an LLC robot who once served as Phoebe's butler before he acquired some sketchy programming and was dismissed. Best from long range, Marquis uses his cane-turned-sniper rifle to hit enemies from afar, and he can also send out robotic owls named Hoodini that circle the skies and rain down on enemies like adorable missles. Marquis' ultimate ability is the Overcharge Blast, a brutal shot that does massive damage if it connects.
Find out even more about Marquis at this link.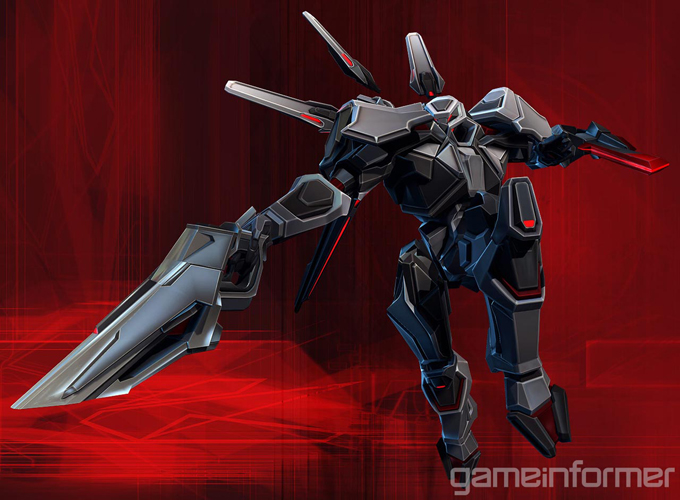 Caldarius is a heavily armored shocktrooper who was a renowned Jennerit fighter. Armed with a badass jetpack and an even more badass sword and gun combo, Caldarius is great at coming down from above for quick hits on enemies, then making a quick escape before they can retaliate. Caldarius is the furthest out of these first nine characters and some of his moves are still in development, but the current (subject to change!) plan is for an ultimate ability that allows him to come crashing down from above and create a shockwave that decimates his enemies.
Get some more details about Caldarius right here.