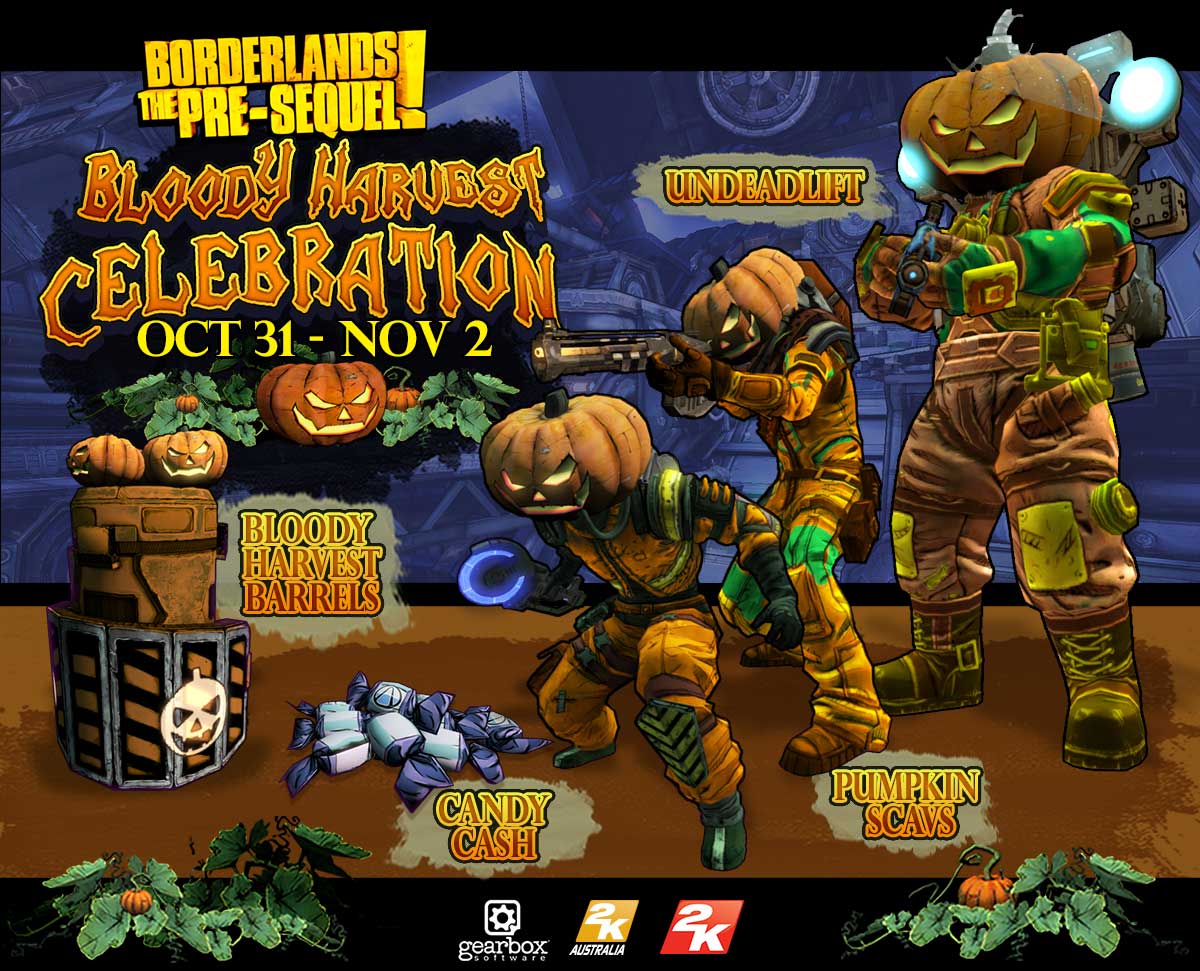 It's Bloody Harvest time on Elpis and exploding pumpkins has never been so much fun! Head over to Regolith Range and pay (Un)deadlift a visit for your chance to score an exclusive Bloody Harvest Jack-o'-Cannon!
But that's not all. While you're in Regolith Range, blast pumpkins (with Scavs attached) out of orbit, blow up some Bloody Harvest barrels, and collect candy cash all along the way. The Bloody Harvest won't be around forever though, so hop on Borderlands: The Pre-Sequel and join in on the Harvest festivities now through November 2!*
*The Bloody Harvest Celebration begins on October 30 at 8:00 PM CT and ends on November 2 at 11:59 PM CT. Active internet connection required to download Bloody Harvest hotfix.