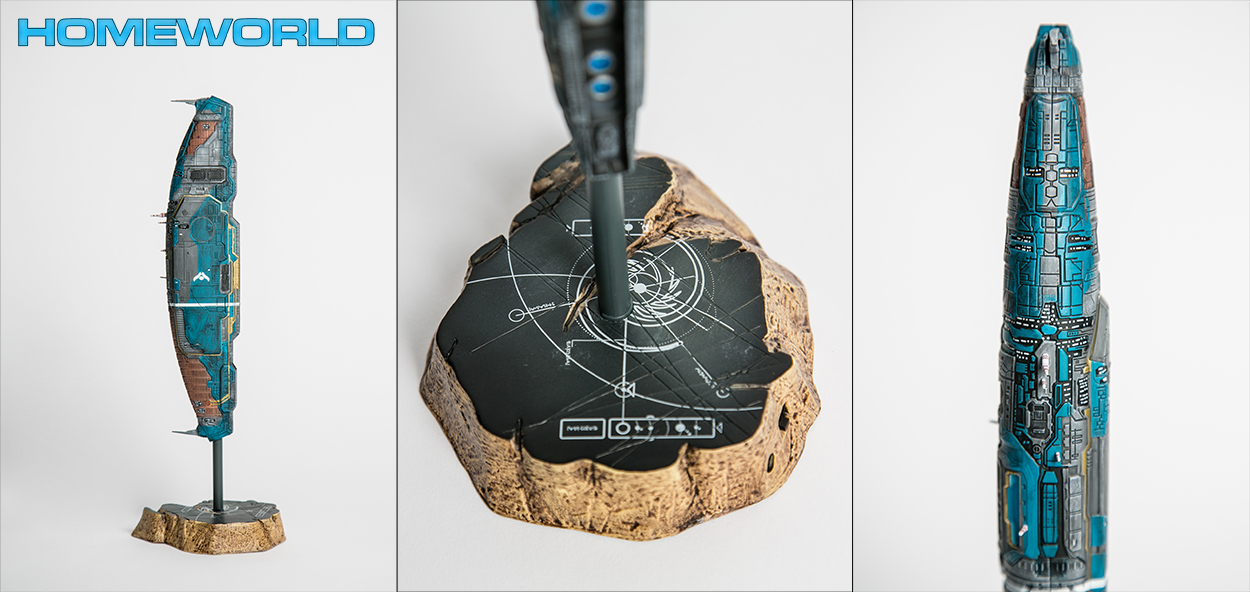 International pre-orders for the Homeworld Remastered Collector's Edition are starting to open up! Fans worldwide can now order the PEGI-rated version of the collector's edition from Amazon.co.uk, and a USK-rated version is expected to be available on Amazon.de soon.
Like pre-orders in the United States and Canada, quantities are extremely limited and will go fast, so lock in your order today!
Please note that the listed release date is a placeholder until an official date is announced. For updates on Homeworld Remastered, follow Gearbox Software on Twitter, like us on Facebook, and keep an eye on the official forums.