Cold weather and the first snow of the year signifies one thing here at Gearbox: it's time for the annual Chili Cook-Off! This year, nine contestants faced off for the crown and the right to proudly display the Golden Chili Champ Spoon!

The judges had a difficult task at hand. Each contestant's chili was to be rated 1-10 in five categories: Taste, Aroma, Texture/Color, Spice and Creativity.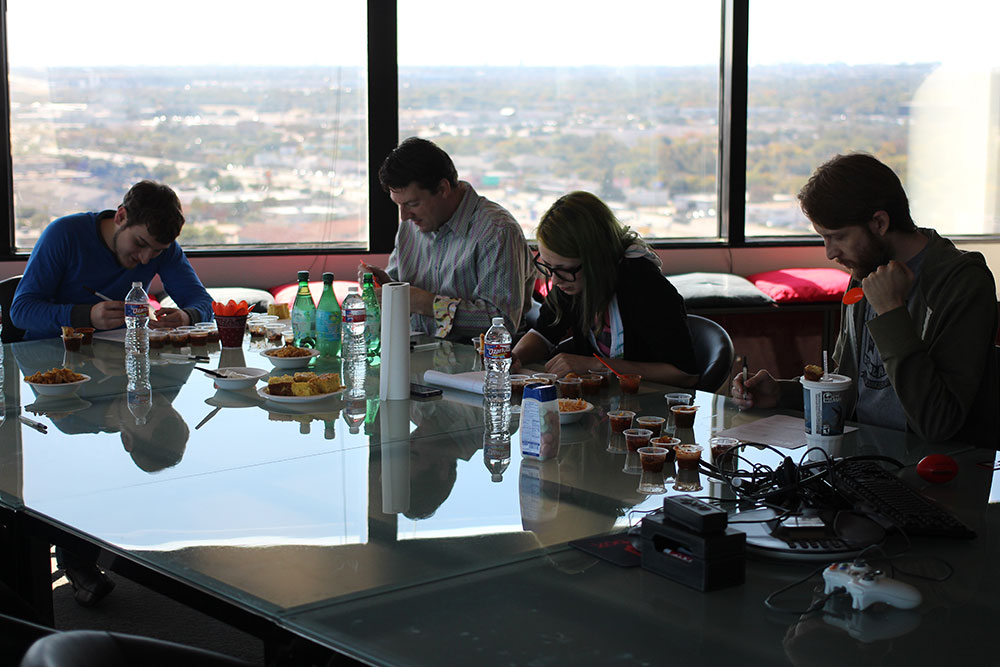 Special thanks to our judges: Randy P., Daniel A., Michael S. and Ell H.
The studio also selected one chili as "Studio Choice" by popular vote.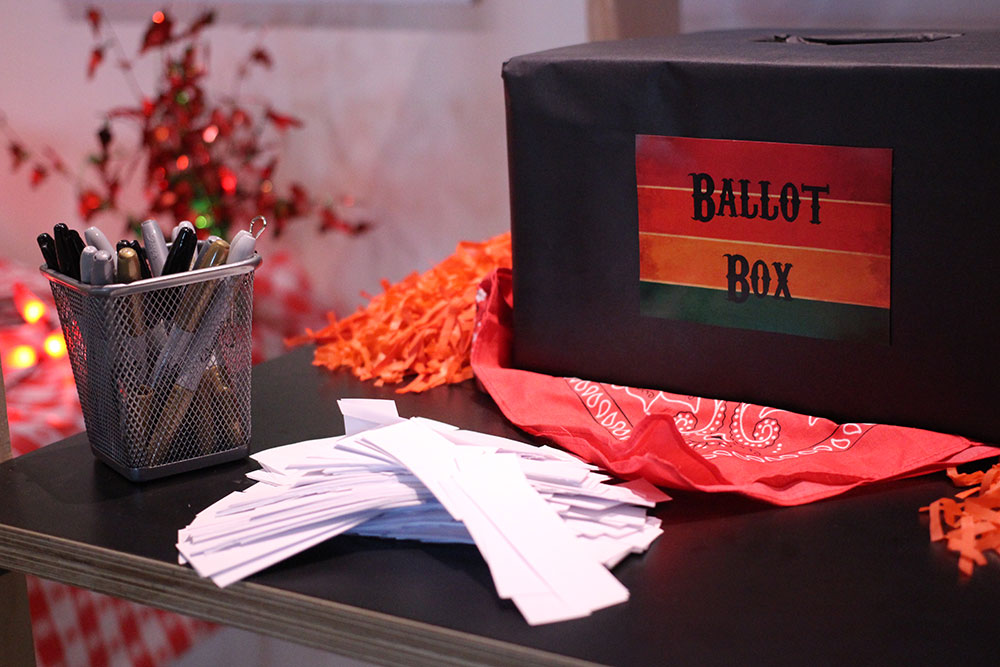 After all was said and done, and much heartburn was had, the judges had proclaimed their winners! Congratulations to the victors in the 5th annual Gearbox Software Chili Cook-Off!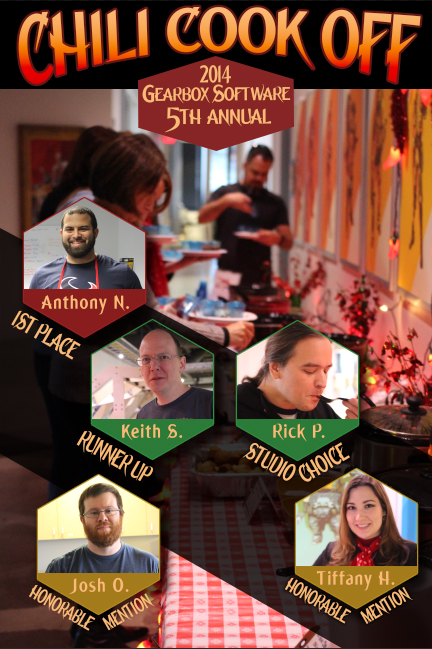 First Place: Anthony N. — "Texan Plains"
Runner Up: Keith S. — "Relleno Chili"
Studio's Choice: Rick P. — "Vault Hunter Lunch"
Honorable Mention (Best Combination of Pizza and Chili): Josh O. — "Heman's Pizza Chili"
Honorable Mention (Most Creative): Tiffany H. — "Maui Wowie"