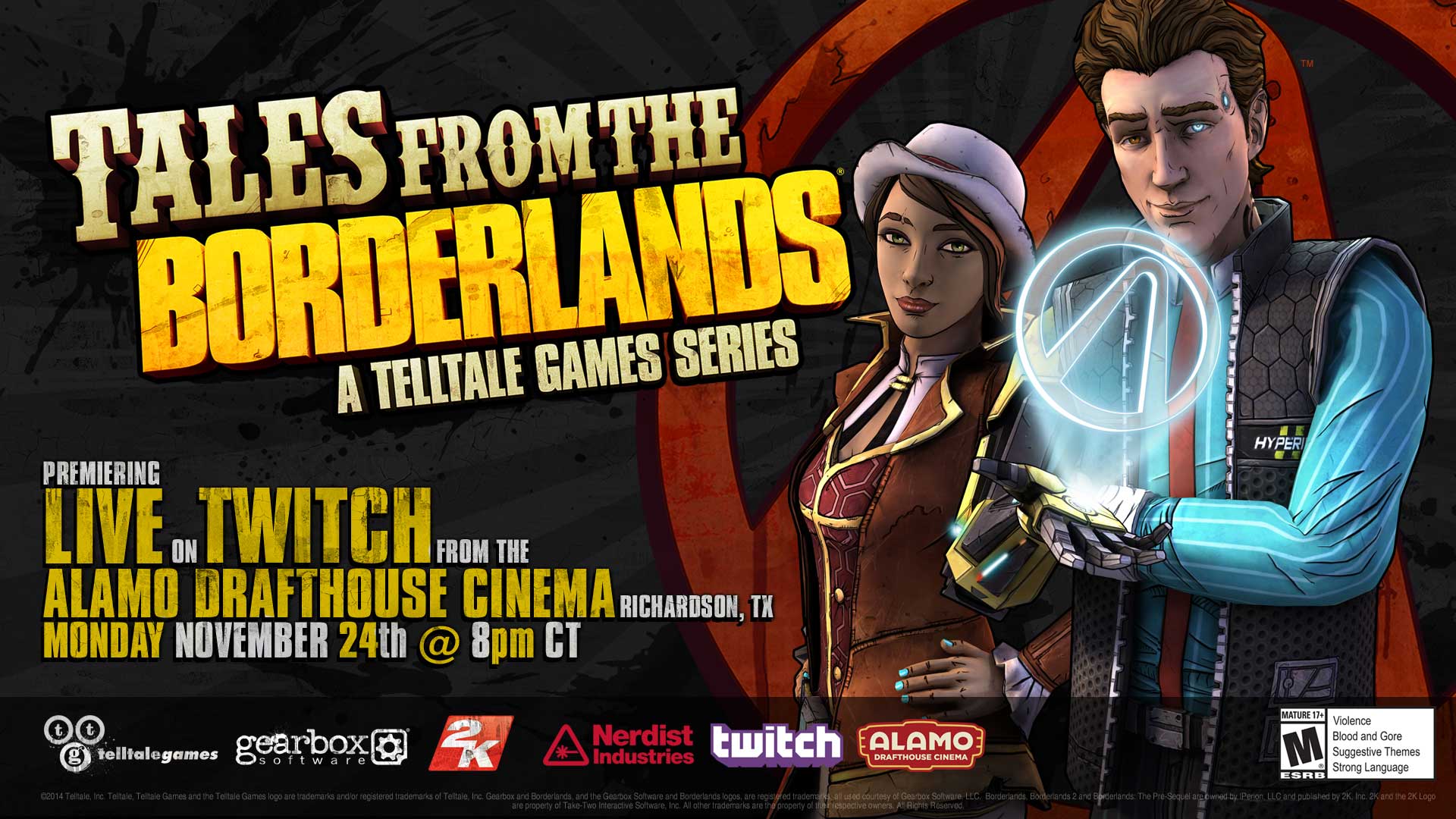 Gearbox and Telltale are excited to present the world premiere of Tales from the Borderlands, live from Gearbox's hometown!
On November 24, the Alamo Drafthouse theater in Richardson, TX will have a one-time event with Gearbox and Telltale staff in attendance playing through the first episode of Tales from the Borderlands. The audience will be able to help decide the choices made in-game, plus will be able to receive some awesome giveaways, so get tickets now if you're local (and act fast because they won't last long)!
If you're not in the Dallas area, you can still join in! The premiere will be streamed live on Twitch, giving you a chance to see gameplay even before the first episode is available for purchase. We'll have details on that stream later this week, so stay tuned.
And if you missed it last week, be sure to watch the badass new trailer for Tales from the Borderlands!