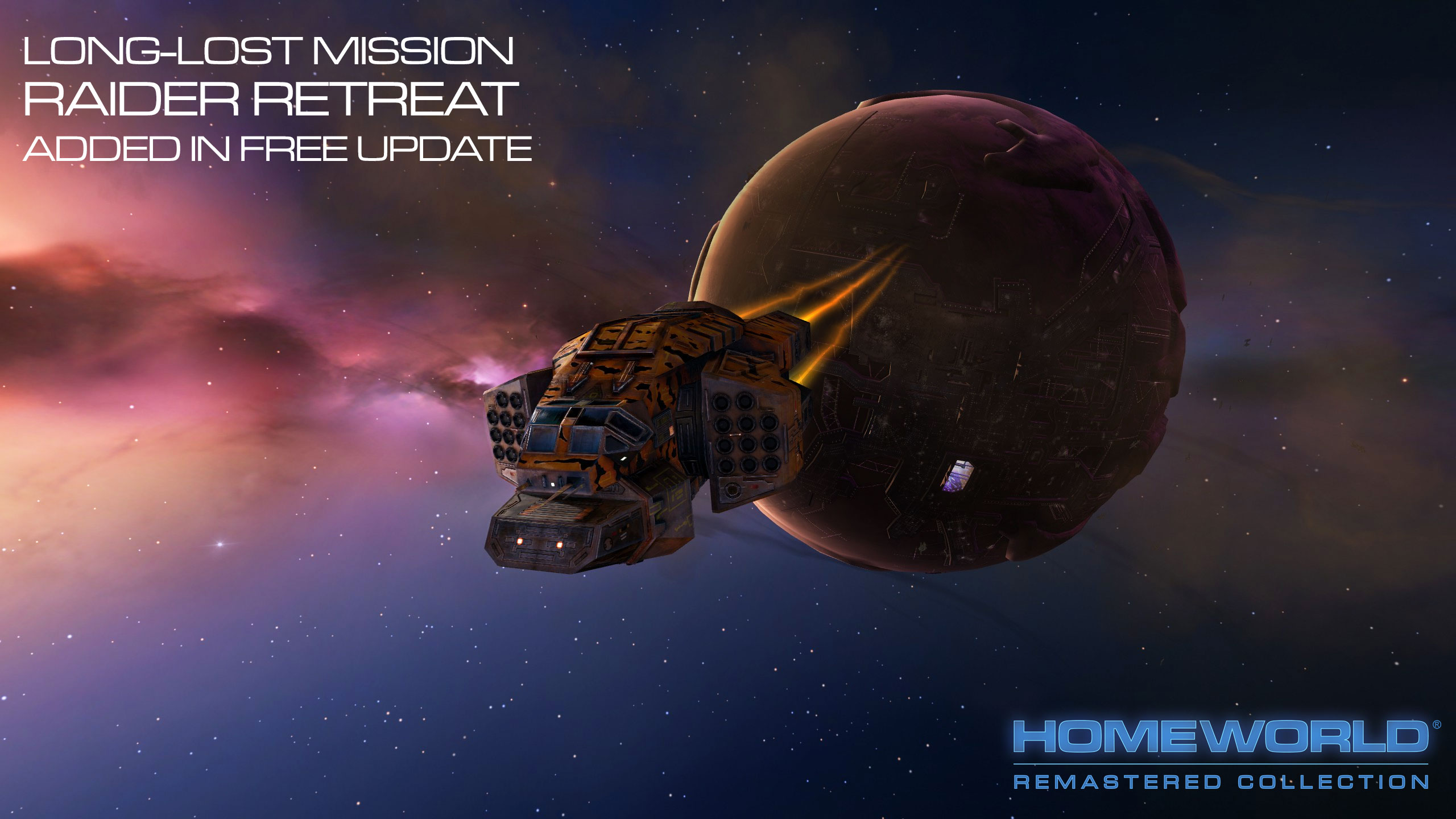 An update is rolling out for Homeworld Remastered Collection on June 9, 2015 that adds the long-lost mission Raider Retreat, global multiplayer chat lobbies, among other changes! Details on this update can be found at the link below:
After updating your game, the Raider Retreat mission can be accessed through the new "Extra Missions" menu. This new menu will also act as a hub for accessing user-generated custom campaign missions.
To discuss Homeworld Remastered Collection or the latest update, visit the official Homeworld Forums!
For help or support with Homeworld Remastered Collection or SHiFT, visit support.gearboxsoftware.com.