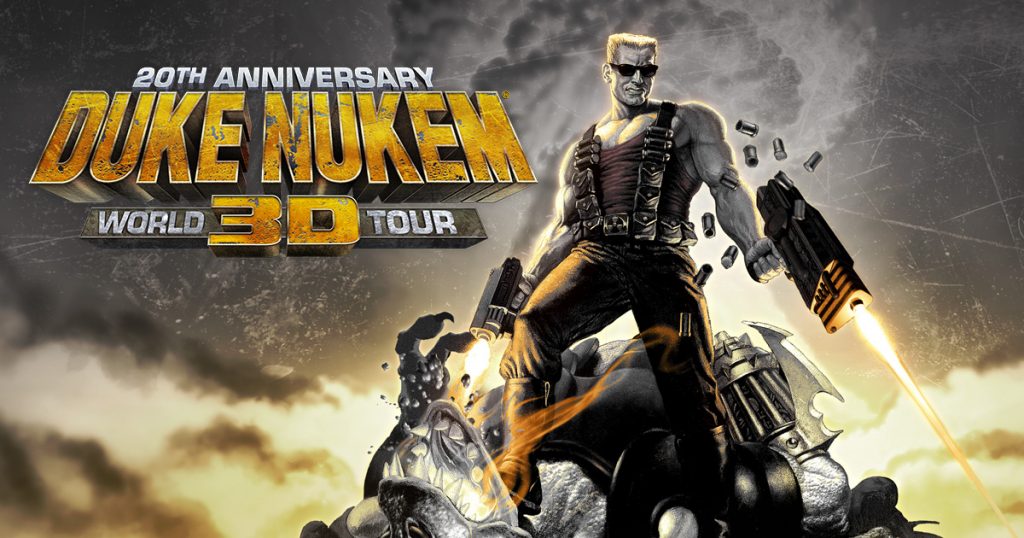 We're very happy to announce that Duke Nukem 3D: 20th Anniversary World Tour is now available in Germany as of today! You can revel in the glory of the classic first-person-shooter once again, and this time on Xbox One, PlayStation 4®, and PC.
Blast your way through hordes of ugly aliens in four classic Duke Nukem 3D episodes plus an additional all new fifth episode from the game's original episode designers with new music from the game's original composer and new Duke Talk from the original voice of Duke Nukem!
• ALL-NEW Episode FIVE, created by the original episode designers, Allen Blum III and Richard "Levelord" Gray!
• New, bonus content in Episode 5: Duke Nukem finally gets an INCINERATOR to roast new "Firefly" enemies!
• New "Duke Talk" plus high-fidelity re-recordings from Duke Nukem's original voice actor, Jon St. John!
• New musical score for Episode 5 created by Duke's theme song author and original game composer, Lee Jackson!
• Original 1996 source code and "2.5D" engine re-mastered in True 3D for Xbox One, Playstation 4 and Windows 10!
As you ravage the alien hordes, make sure to take a break now and then to visit our official forums. There, you can keep up with the conversation regarding Duke or even start a discussion of you own with other players. Need support? We've got you covered there too. Visit our support page and we'll be of service in any way we can.
Make sure to follow Duke on Twitter and "Like" the Duke Nukem Facebook page for the latest news and updates!