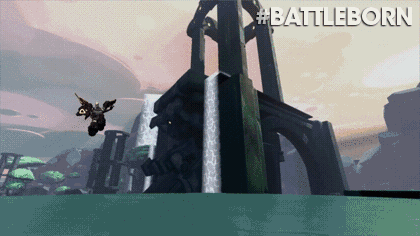 Get your flock together, the Rocket Brawl event swoops in to Battleborn today!
Rocket Brawl pits two teams of Benedicts against each other in a bid to capture and hold three points on the map. Faster cooldowns, limited Helix choices, and Extreme Rocket Damage will provide significant challenges for your team of rocket hawks, so you'll have to pull off some high-flying moves to capture the points and rule the roost!
To give you a wing-up on the competition, Boosts, Loot Packs, and the VIP Pass will be on sale for 15% off. The sale includes:
VIP Pass
Core Loot Pack
Magnus Loot Pack
Loot Booster
Double XP Booster
All Finishers
And More!
Both Rocket Brawl and the Boosts and Loot Pack sale will run from today, July 28th, at 8am PT/11 am ET to Monday, July 31st, at 8am PT/11am ET.