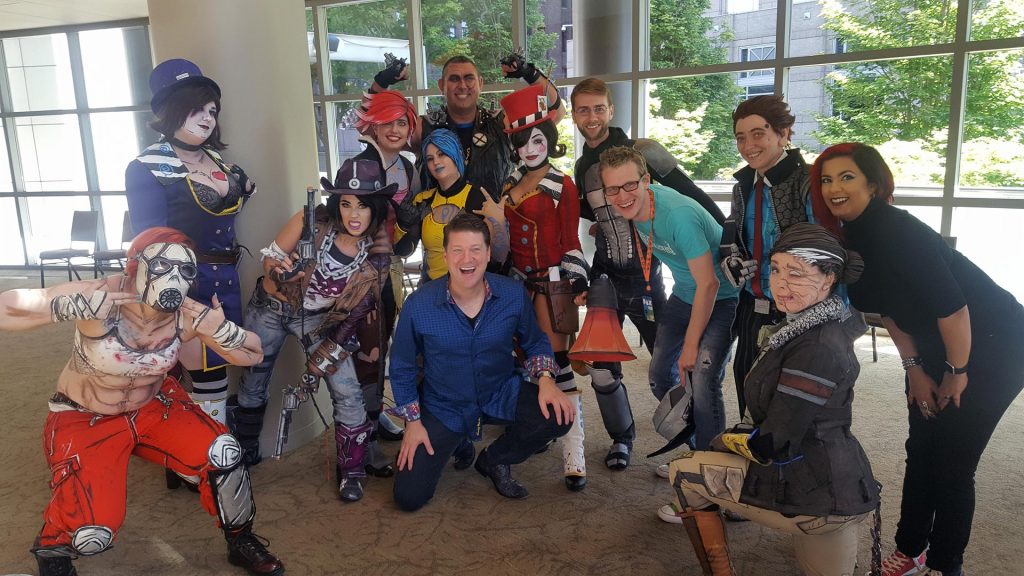 Last weekend, Gearbox Software and Gearbox Publishing attended PAX West 2017 in Seattle, Washington! We had a fantastic time entertaining our fans, and we can't wait until the next one!
The weekend kicked off on Friday with a guest spot on Mixer's livestream, where New Media Manager Elisa Meléndez and Compulsion Games Founder Guillaume Provost talked We Happy Few! You can check it out here at the 2 hour, 3 minute and 10 seconds mark.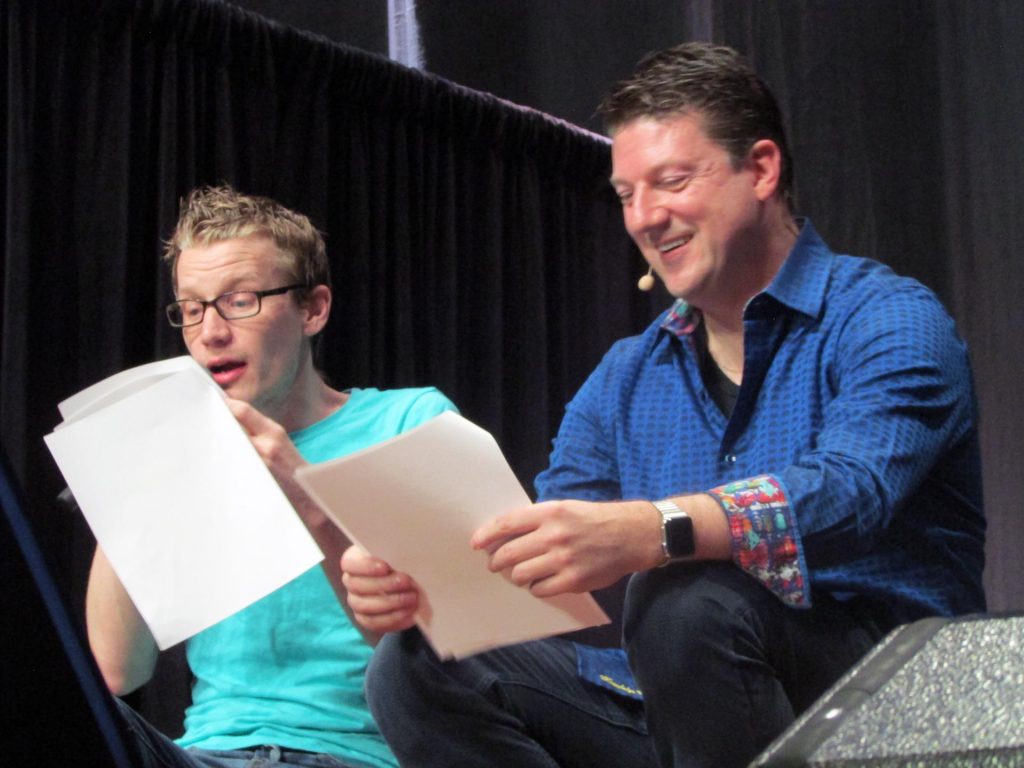 On Saturday, Elisa and Randy Pitchford himself took to the PAX West Main Theater to give the fans a series of updates on our Software and Publishing projects – after a few magic tricks, of course! Joining them were Guillaume Provost, Head of Publishing Steve Gibson, Borderlands writer and Movies with Mikey creator Mikey Neumann, Mad Moxxi cosplayer Enasni Volz, representatives from Desert Bus for Hope, and – via Skype – Penn Jillette!
Check out the Main Theater Show in its entirety below, or check out the individual segments on our Youtube page!
After the Main Theater Show, Community Coordinator Meredith Hershey dropped in on the Borderlands cosplay meetup to take photos of our talented cosplay family. Check out the meetup photo gallery below:
We wrapped up our PAX West weekend with a livestream appearance on Twitch, where Elisa and Guillaume continued to rep We Happy Few! You can watch it below:
Watch live video from Twitch on www.twitch.tv
Thank you to Guillaume Provost, Desert Bus for Hope, Enasni Volz, Penn Jillette, Mixer, Twitch, and all the fans who joined us at PAX this year! We can't wait to see you again next time!
To see more images of our weekend at PAX West, check out our Facebook gallery here.