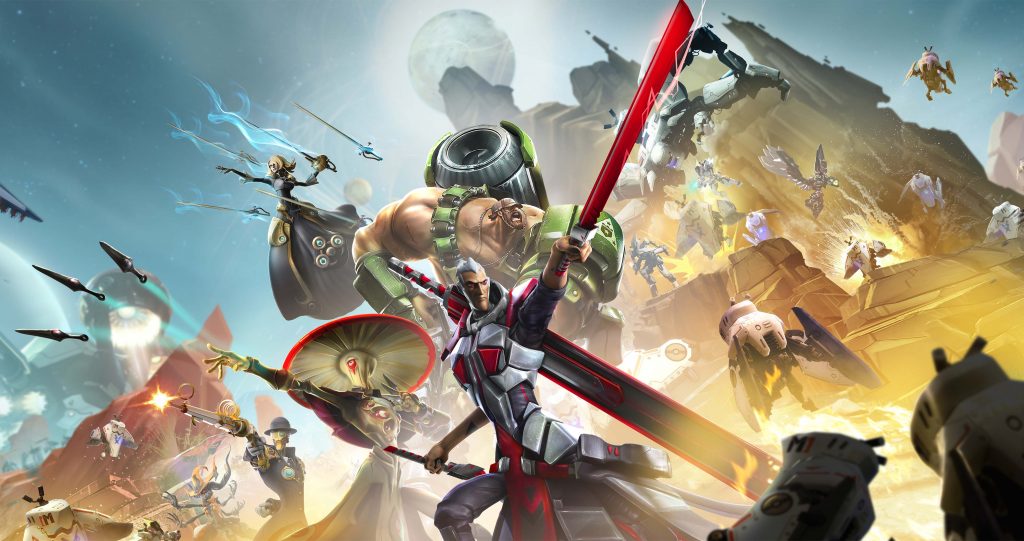 The next community-run Battleborn Day is this Friday, November 17th, and we're excited to announce that the Battleborn devs have whipped up a couple of fun surprises for fans to celebrate the occasion!
The action starts on Friday at 2pm PT/5pm ET and runs until Sunday at 8am PT/11am ET. During that time fans will be able to collect some sweet login rewards, grab tons of loot in the Lootpocalypse, and more! Read on for all the goods:
Lootpocalypse

Boss Drop Rate Adjustment: 50% (Normal) 75% (Advanced)

Champion and Elite enemy drop rate adjustment

Champions drop all gear rarities and Elites drop more uncommons

All enemies and bosses drop more higher rarity Gear

Legendary Loot Packs available for purchase

1 Sugar Rush Finisher

1 Loot Boost

1 Double XP Boost

1 Magnus Loot Pack

Sale on ALL Skins and Taunts

Skin Login Rewards:

Thorn – Corpse Lily Cyber Skin

Beatrix –  Hexcision Surgery Cyber Skin

Ambra – The Will to Power Gold Skin

Ghalt – Firstborn Gold Skin

All characters on Free Rotation
Thanks to community members MentalMars, DaveKillerIsh, and to everyone who helped organize Battleborn Day! We hope everyone has an awesome time.
See you on Solus!